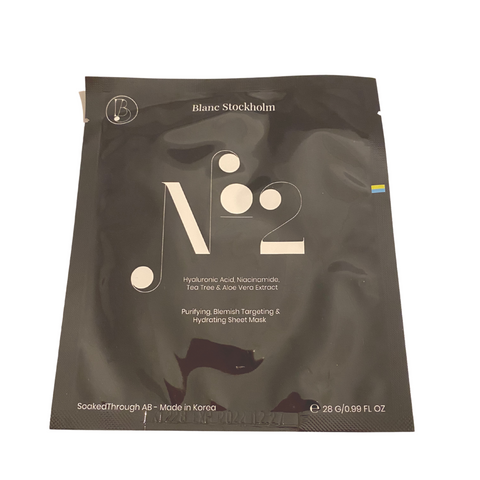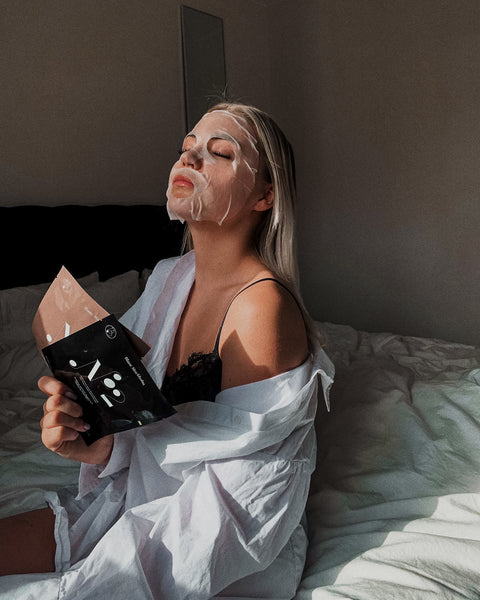 No. 2 Calming sheet mask
Blanc Stockholm
Show more
Our sheet masks are made with first-class biodegradable Tencel fiber, uniquely developed in Sweden and made in Korea.
Suitable for: Problem, sensitive, prone and dry skin.
Vegan. Alcohol free.
28g / 0.99 fl oz
How to use
Apply to clean face, and relax for around 10-20 minutes to allow the soothing, hydrating and calming effect. Massage in extra serum after use (or if there is more, use on the neck and upper chest).
Key Benefits
A cleansing and soothing face mask that takes care of the problem skin and at the same time restores / raises the moisture level.
Hero Ingredients
Infused with hyaluronic acid for intensive hydration, niacinamide & tea tree extract for anti-inflammatory & aloe vera for soothing & moisturising effect.
About the brand
Blanc Stockholm have a mission of beauty toward improvement, not perfection, to create a premium skincare brand with sheet masks in focus that can be used by anyone from young to mature age, regardless of gender or skin types & concern. To provide a type of everyday luxury to our customers.
Developed together with one of South Korea's leading beauty lab. with carefully selected ingredients that ensure the best quality to all customers.
Useful information about your shipping details
Show how much time customers have for testing your products
Let your customers know about local pickup