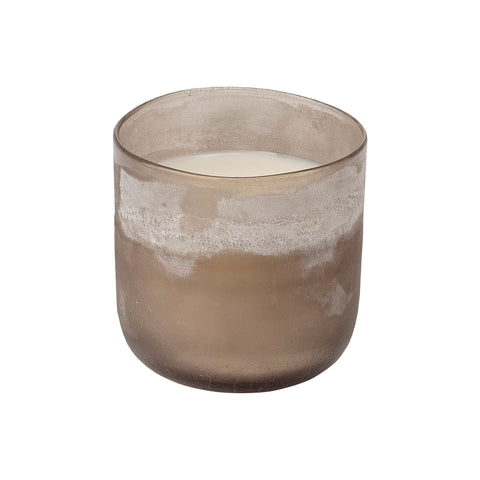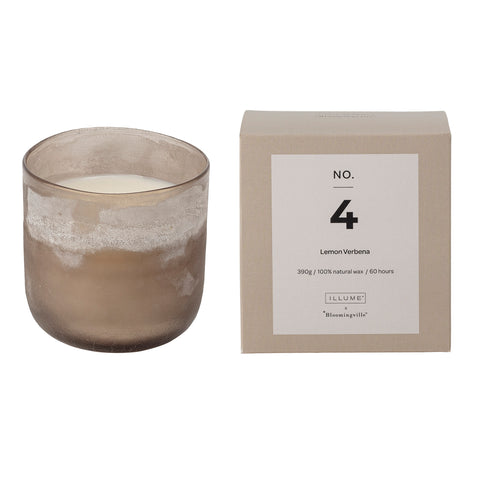 Large sea glass candle : Lemon verbena
Bloomingville
Show more
A fantastic centrepiece for your home decor, these Swedish made plant wax candles are so attractive but with the added benefit that after the candle is used you can re-purpose the vessel in so many ways. A lasting item.
In textured glass that reminds us of the glass washed up on the local beaches and filled with natural scents.
No 4 Lemon verbena, in natural glass
Lemon Verbena refreshes any space with sparkling citrus and herbal facets to revitalize the entire home with new energy.
Like a pleasant explosion of everything fresh and tempting, Lemon Verbena is a unique blend of notes that presents its own fragrant universe. The unique scent commands attention with its lemony embrace and herbal twists. Hints of coriander seed, lemongrass and peppermint are sure to awaken the senses in an instant and ensure a persistent fresh feeling throughout the day.
900g, in gift box 12x11x11cm
How to use
Trim wick before use, each time, for a clean & even burn. Follow enclosed safety instructions for candles use.
Each candle of 60+ hours total burning time.

Key Benefits
Create a natural, stylish Scandinavian home with certified organic and vegan candles that capture the scents and style of Nordic living.
The added benefit that after the candle is used you have a lovely bathroom holder, plant pot or sweetie jar to last. Good for the environment and for the wallet!
Hero Ingredients
Fragrance family: Citrus.
Top notes: Lemon, verbena, lemongrass, coriander seed.
Heart notes: Petitgrain (an essential oil extracted from the leaves and green twigs of the bitter orange tree), neroli (oil extracted from the blossoms of the orange tree), peppermint.
Base notes: Thyme, bamboo, patchouli (plant in the mint family).

Swedish made plant wax

About the brand
Design led team from Denmark, Bloomingville create typically Nordic living goods at great prices. Made with quality.
Useful information about your shipping details
Show how much time customers have for testing your products
Let your customers know about local pickup