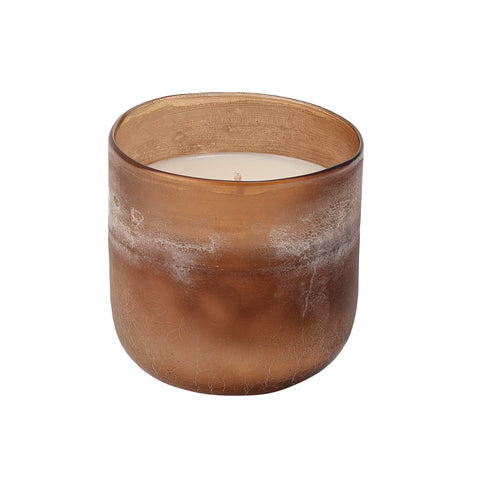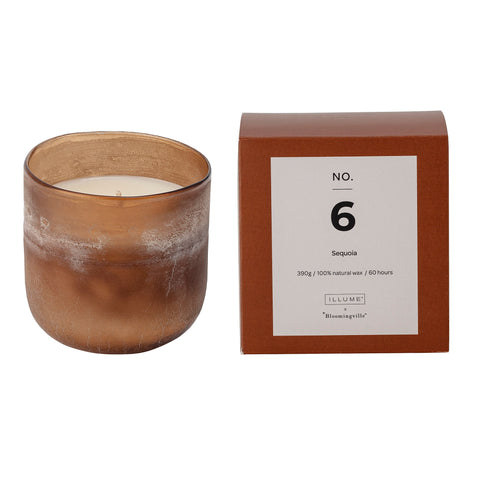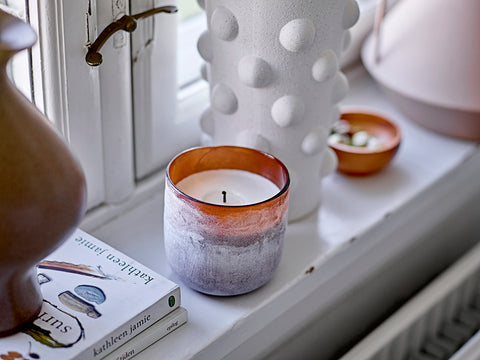 Large sea glass candle : Sequoia
Bloomingville
Show more
A fantastic centrepiece for your home decor, these Swedish made plant wax candles are so attractive but with the added benefit that after the candle is used you can re-purpose the vessel in so many ways. A lasting item.
In textured glass that reminds us of the glass that has been washed up on the local beaches and filled with natural scents.
No. 6 Sequoia
The divine incense adds a smoky nuance as a top note balanced with crisp pine notes and leafy ingredients that take you to natural environments of comfort and warmth. Founded by herbs and green heart notes of eucalyptus, clove, geranium, moss and vanilla, the fragrance exhibits a subtle masculine earthiness applicable to all occasions.
900g, in gift packaging 12x11x11cm
How to use
Trim wick before use, each time, for a clean & even burn. Follow enclosed safety instructions for candles use.
Each candle of 60+ hours total burning time.

Key Benefits
Create a natural, stylish Scandinavian home with certified organic and vegan candles that capture the scents and style of Nordic living.
The added benefit that after the candle is used you have a lovely bathroom holder, plant pot or sweetie jar to last. Good for the environment and for the wallet!
Hero Ingredients
Scent Family: Woody.
Top notes: Incense (aromatic biotic material that emits fragrant smoke), olibanum (Incense comes from a fragrant resin), pine.
Heart notes: Eucalyptus, clove, geranium, moss, vanilla.
Base notes: Cedarwood, patchouli (mint), sandalwood.
Swedish made plant wax

About the brand
Design led team from Denmark, Bloomingville create typically Nordic living goods at great prices. Made with quality.
Useful information about your shipping details
Show how much time customers have for testing your products
Let your customers know about local pickup