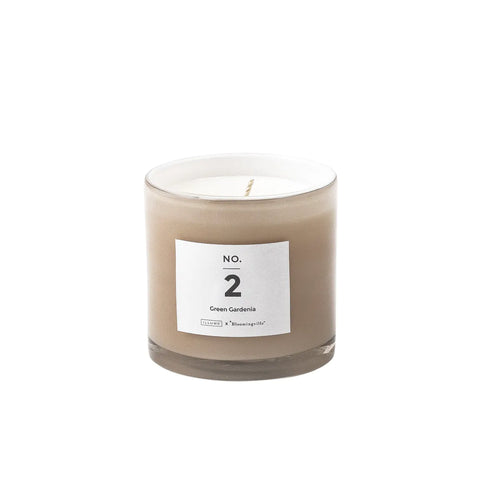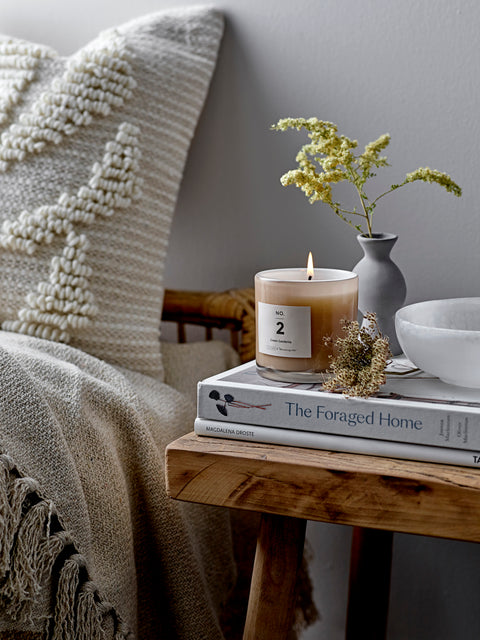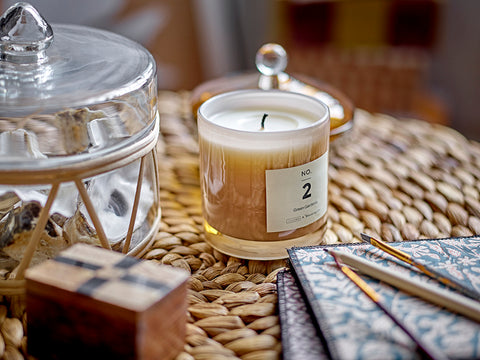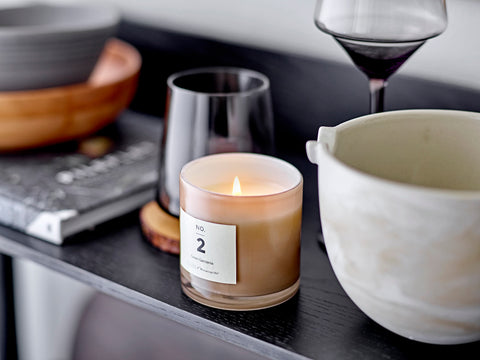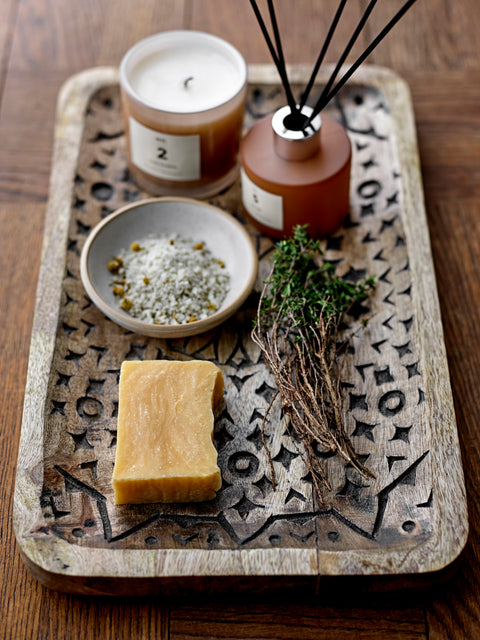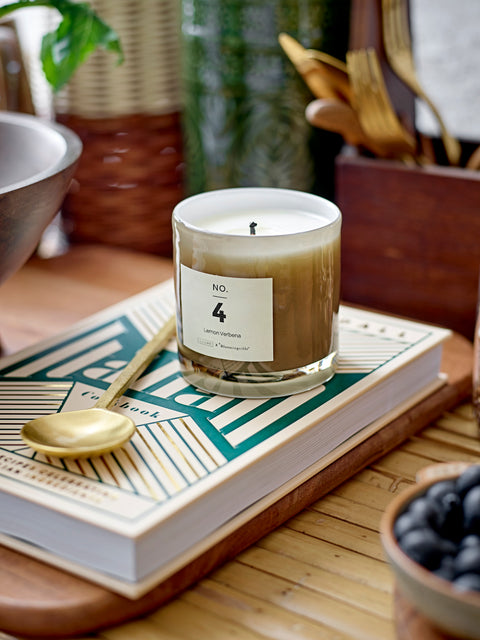 Scented candle : Green gardenia
Bloomingville
Show more
Scented candle made of soy wax in a beautiful handmade coloured glass container, pinky beige on the outside and white on the inside, which is perfect when styled in a group with other home accessories in your favourite place in the house.
The fragrance is handpicked and gives both floral and feminine notes
No. 2 Green Gardenia
The fragrance profile is both floral and feminine with rounded sweet undertones that entice the senses with enticing notes of sandalwood and raw vanilla-like tonka bean as a base. Musk notes blend well with the woody scents and add depth to the white flowers for an intimate and lingering floral experience.
200 G. - 50 Hours - D8xH8 cm. Gift boxed.
How to use
Trim wick before use, each time, for a clean & even burn. Follow enclosed safety instructions for candles use.
Each candle of 50+ hours total burning time.

Key Benefits
Create a natural, stylish Scandinavian home with certified organic and vegan candles that capture the scents and style of Nordic living.
The added benefit that after the candle is used, wash off the label and you have a lovely bathroom accessories jar or tea light holder. Good for the environment and for the wallet!
Hero Ingredients
Scent Family: Floral.
Top notes: Bergamot (lemon fruit), heliotrope (shrubs with violet flowers), marine.
Heart notes: Jasmine, white floral, tuberose (a distant relative of the hyacinth), ylang-ylang (a small green tree)
Base notes: Labdanum (a sticky brown resin obtained from shrubs), benzoin (a balsamic resin obtained from the bark of several species of trees in the genus Styrax), tonka bean (species of flowering tree in the pea family), sandalwood, musk.
Swedish made plant wax

About the brand
Design led team from Denmark, Bloomingville create typically Nordic living goods at great prices. Made with quality.
Useful information about your shipping details
Show how much time customers have for testing your products
Let your customers know about local pickup