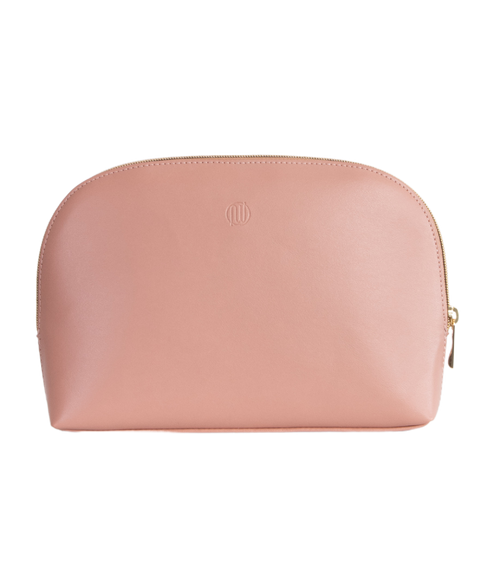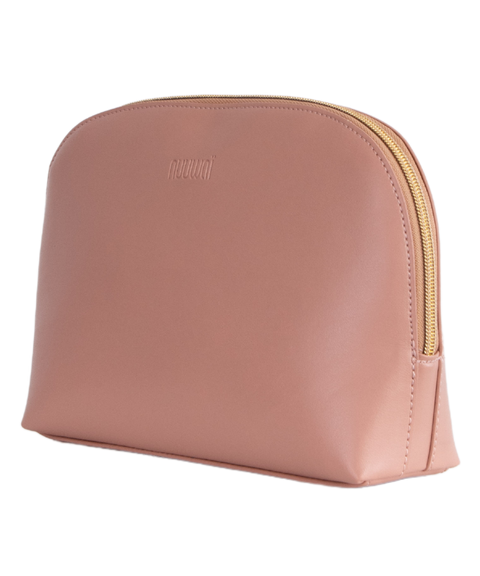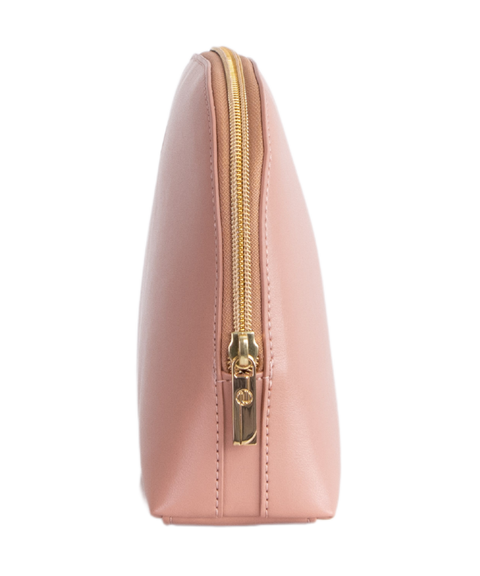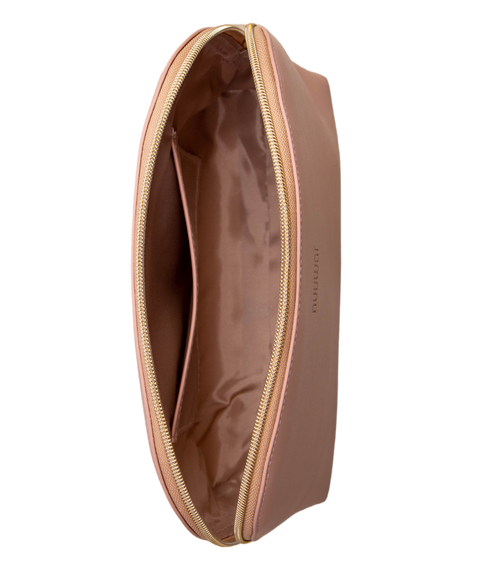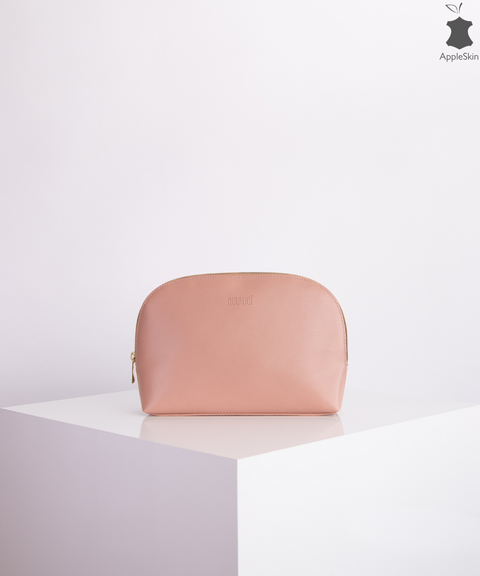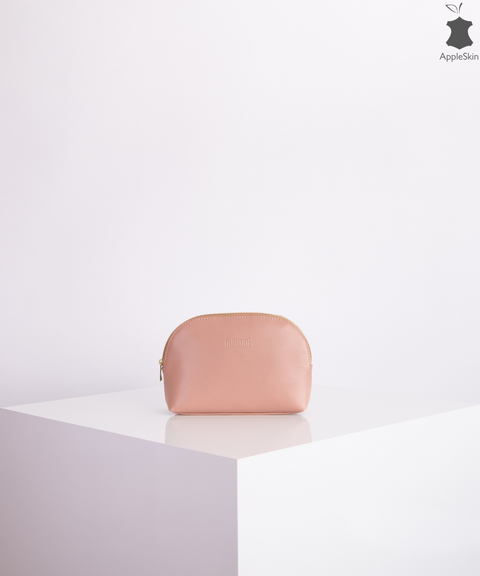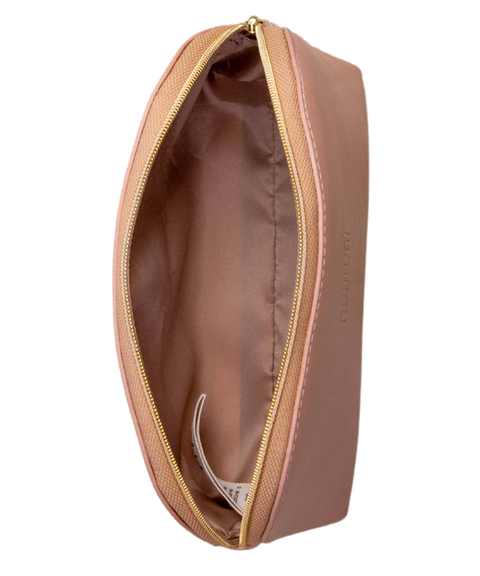 Vegan Leather Make Up Bag : Nude
Nuuwai
Show more
For a sustainable solution to your desire for a luxury holdall for all your beauty and spa needs - don't forgo style and quality for an ethical option.
The vegan cosmetic bags come in 2 sizes, and together they make a vegan beauty duo for your natural cosmetics & toiletries.

These makeup bags are made of soft vegan "apple leather" (Apple Skin), with a practical easy-clean interior lining of fabric from recycled European PET bottles.
PETA-approved vegan products. 
Large Bag : Size 18,5 cm x 24 cm x 7 cm
Large main compartment with zipper
Small open compartment inside
Embossed logo on both outer sides
Small Bag - Size 13 cm x 17 cm x 6 cm
Large main compartment with zipper
Embossed logo on both outer sides

Made in Spain. Ethically handmade in Nuuwai's partner factories.
How to use
AppleSkin is a very easy to care for and durable material. But there are a few tricks that will help you enjoy your vegan bag even longer.

Storage
If you are not using your bag for a longer period of time, you can also stuff it with clean paper or fabric to help it retain its shape. Avoid folding, pressing or stacking your bags on top of each other. Our AppleSkin is very soft, so treat it with care to prevent it from wrinkling.

Cleaning
Most of the time, a smooth damp cloth is enough to clean your bag. If not, add a little soap and carefully rub the stained parts to not scratch the AppleSkin. Avoid harsh detergents and alcohol-based products when cleaning your fruit leather.
Key Benefits
Ethically made by hand in a family run factory in Spain, established for over 30 years now.

There are a total of four permanent employees, working under the current legal labour standards of Spain. To ensure that all processes are running to approved standards, on site visits at the location are regularly upheld.

Luxury leather-style accessories, yet without any animal products or harmful environmental impact. Enjoy using such a beautiful, conscious product!
Hero Ingredients
"Apple leather" (AppleSkin), vegan leather material.
Lining: polyester, recycled PET
About the brand
Nuuwaï is a fair fashion brand for bags made of vegan leather alternatives. Their handbags, accessories and homeware are not only fairly and sustainably produced, but also with contemporary styling which show above all, that vegan fashion & lifestyle can be fun and easy.
Useful information about your shipping details
Show how much time customers have for testing your products
Let your customers know about local pickup