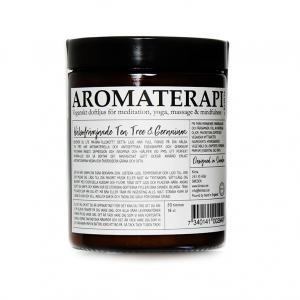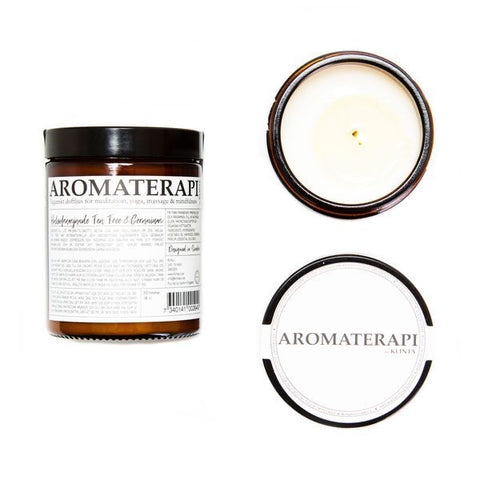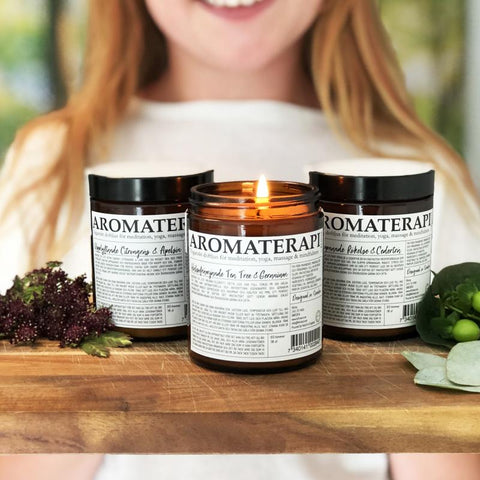 Aromatherapy massage candle
Klinta Co
Show more
Natural wax candle from rapeseed and soy wax with a burning time of about 50 hours in a lidded pharmacy jar of dark brown glass. 
Choose between 2 scents - Wellbeing or Uplifting
How to use
Trim the wick before use, and burn for no more than 4 hours in one period. Use the melted wax asa massage oil - great in the bathroom or before bed.
50 hours total burn time.
Key Benefits
Enhance your mood, environment and even yoga or mindfulness practice with these all natural candles.

An added benefit is that these candles have a low melting point and so can be used as a massage oil, if you pour the wax carefully into you hands after extinguishing the flame. All natural.
Hero Ingredients
Wellbeing candle contains Tea tree which has antibacterial and antiseptic properties and geranium to counteract anxiety, depression, insomnia and helps with PMS.

Uplifting candle is a combination with lemongrass & orange - a very clean and fresh citrus scent that is refreshing and energising for both body and soul.
About the brand
Klinta candles were founded in Sweden by Lisa, who began working in her parent's nursery, where she opened a shop where she introduced these fragrances that capture the scents of the garden, the natural home and the landscape.
Useful information about your shipping details
Show how much time customers have for testing your products
Let your customers know about local pickup