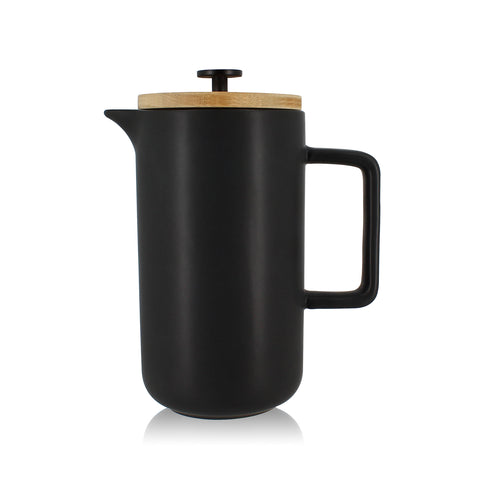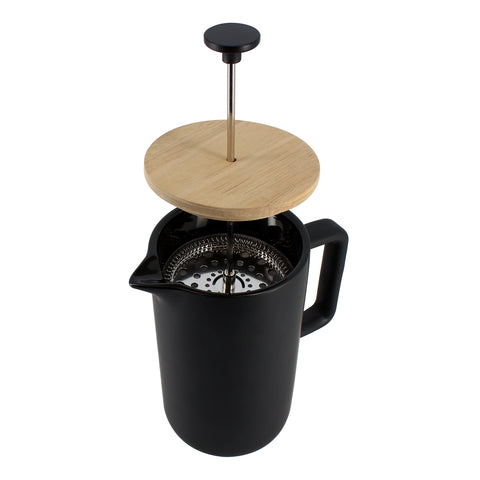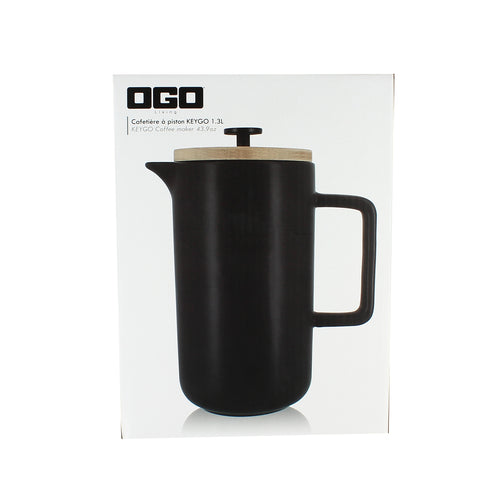 Ceramic French press
OGO Living
Show more
This black simple, electric-free "French Press"  coffee maker gives your kitchen a modern but classic touch.
Volume 1.3 L
21.5cm height x 11 diameter. In outer packaging.
How to use
Add the desired amount of ground coffee and pour boiling water into the heat-resistant coffee maker. Wait 4 minutes, press the plunger down and enjoy!

This pot will hold 1.30L hot drinks, with a modern design that looks good on your table. Easy to clean.
Key Benefits
You can use this product as a coffee or hot chocolate maker or as a teapot, easy to use (no electricity or hob needed - simply hot water) and easy to clean. Great quality & great looking too!
Hero Ingredients
Made of matt black porcelain with microperforated stainless steel filter.

304 stainless steel is used for the filter, which is a long-term guarantee. In addition to being heat and corrosion resistant, stainless steel is full of qualities: it is hostile to the spread of bacteria, easy to maintain and durable over time.

About the brand
Bringing together a selection of contemporary kitchen goods of the highest quality and with considered details OGO Living are one of our favourite and trusted suppliers. All products are well presented, are selected for their good looks and ease of use, cleaning and make great gifts.
Useful information about your shipping details
Show how much time customers have for testing your products
Let your customers know about local pickup