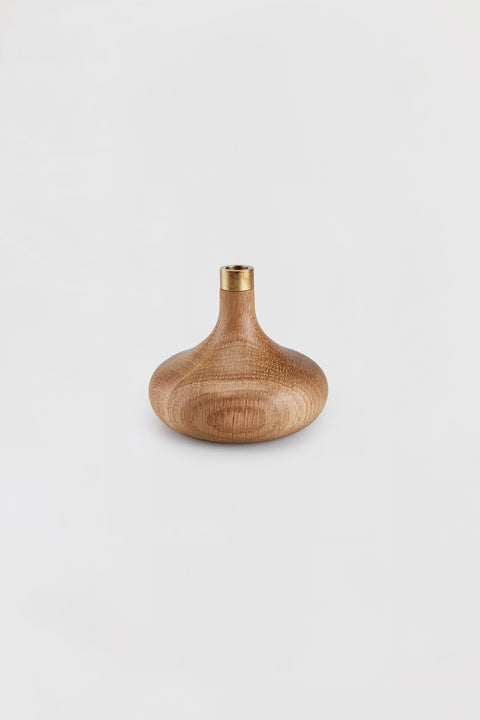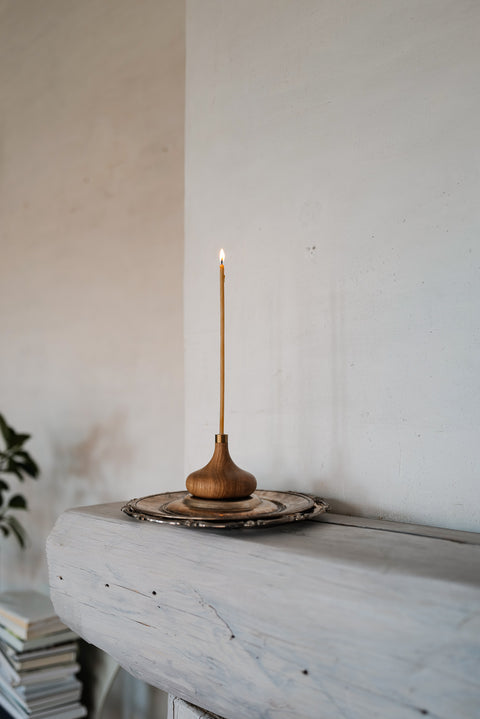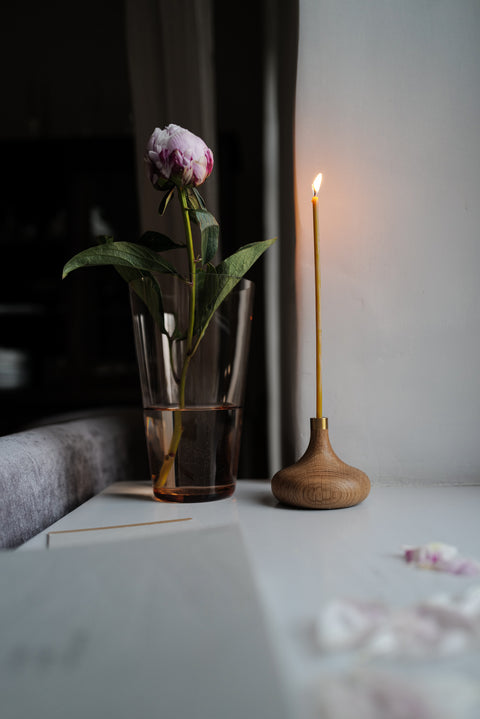 Oak candle stick
OVO Things
Show more
These are the perfect simple objects for the home: beeswax candles and candle holders made of oak and porcelain.
The finest, unadorned natural materials. OVO Things candles are created by people who have been doing it for many years. Just pure beeswax and simple tools, it's the romance of the birth of a thing.
Diameter 9 cm, height 7.5 cm
How to use
This candle holder will hold the Tall Thin Candles, the Short Thin Candles and the Dinner Candles from Ovo Things, and is treated to prevent stains from the wax.
Key Benefits
Handmade, simple & timeless design which is perfect as a meditation candle, to create focus and calm during your routines and rituals for relaxation. Or it makes a beautiful centrepiece to the table in an either contemporary or rustic setting.
Hero Ingredients
Each piece is produced in limited quantities in Lithuania by skilled locals from felled oak trees, hand turned and with a hand shaped brass collar. Delivered in waxed paper.
About the brand
Simply packed at OVO Things, these beautiful & simple items travel their journey until they reach people's homes. Designed and made to bring pleasure into peoples' daily lives.
Useful information about your shipping details
Show how much time customers have for testing your products
Let your customers know about local pickup