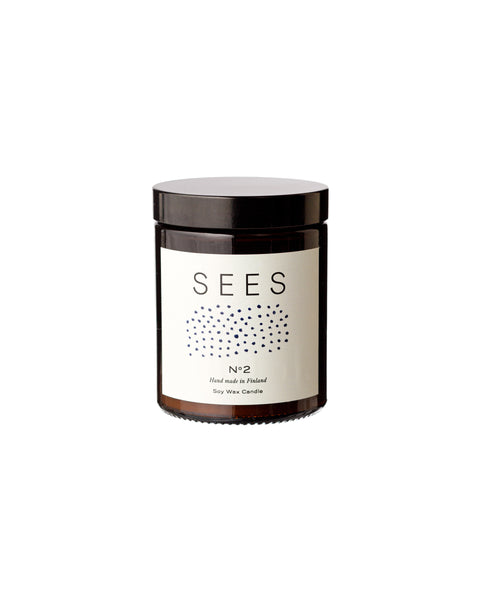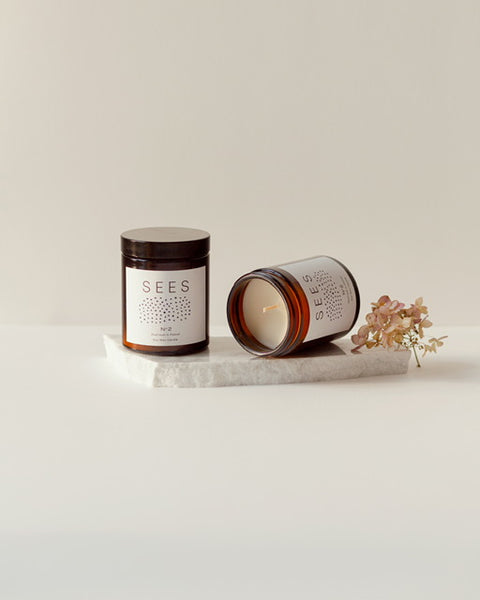 Unscented natural candle
SEES Company
Show more
Soy wax candle no. 2 is an unscented totally natural pure soy wax candle, in a stylish &V modern apothecary jar, with lid for dust protection or for travelling.
Height of jar: 8.3cm
Made in Finland
How to use
Each candle is slightly different, the wick may be slightly tilted or the surface of the candle may have a jagged edge. Hand cast candles may show traces of being made by hand.
Key Benefits
Soy wax candle, handmade in Finland, creates atmosphere in the home. The candle is made of pure and organic soy wax, which releases significantly fewer toxins into the room air than traditional candles. The candle is perfect for homes where strong scents cannot be used. For this reason, the candle is particularly popular in families with allergies, children and pets.
Hero Ingredients
Soy wax candle no. 2 is an unscented and pure soy wax candle without unnecessary chemicals.
About the brand
SEES Company has created a natural Finnish home care and beauty collection inspired by nature and the strengthening, positive effects of Finland's forests. The products promote increased well-being for body and soul through the connection to nature.
Useful information about your shipping details
Show how much time customers have for testing your products
Let your customers know about local pickup