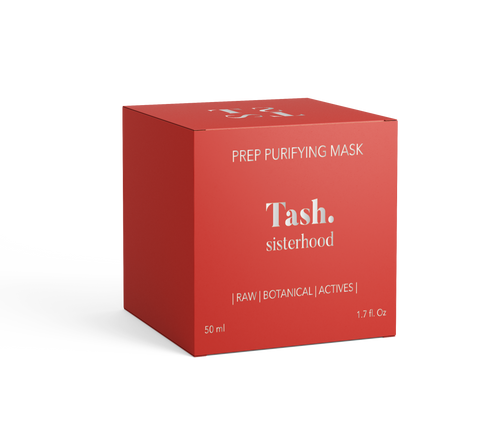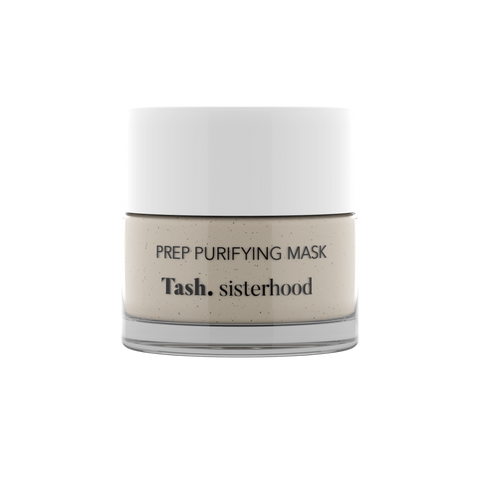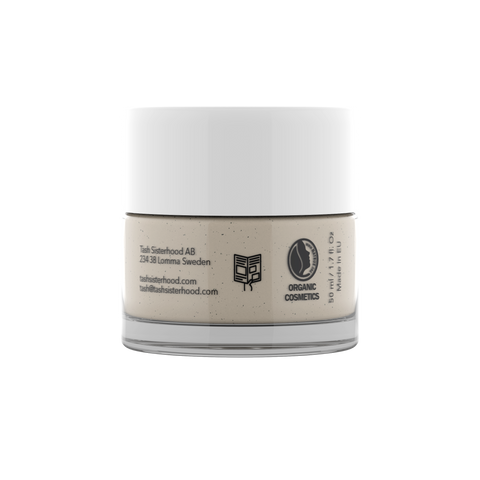 Prep purifying mask
Tash. sisterhood
Show more
Prep Purifying Mask is formulated to nourish the skin while drawing out impurities. 
CERTIFICATION: NATRUE ORGANIC
50 ml Glass jar, produced with 90% recycled glass, of which 60% PCR. Lid in plastic from 100% recycled PP. Outer packaging: Produced from cardboard certified FSC, PEFC & EU-ECOLABEL.
Dimensions 66 x 66 x 57 mm
How to use
Apply generously to cleansed skin 1-3 times a week. Rinse off the mask with lukewarm water after 10 minutes. Follow up with balancing essence, serum and/or face cream.
Key Benefits
A mineral-rich, cleansing and balancing active face mask for a clearer and smoother complexion. Anti-aging and moisturising to minimise the appearance of fine lines.
Hero Ingredients
Recycled fine-grained olive leaves are used as a gentle alternative to traditional exfoliation.

The formulation is filled with unheated ingredients such as Hyaluronic acids, pomegranate extract, sea fennel, Olive extract, Rice starch, Fuller's earth clay, Aloe extract, Shea butter & Jojoba oil, making the Prep Purifying Mask an active and effective, yet gentle treatment.
About the brand
Tash. sisterhood and Raw Plants skincare were born out of a holistic mindset based on three core values, female empowerment, sustainability and an inside-out, outside-in approach to health and pure beauty.
The majority of their ingredients come from the same small-scale organic farm. Straight from their natural state, the plants are handled with the utmost care. This ensures the maximum potency from vibrant, active, alive ingredients. We call it Raw Plants Skincare.

The products are the essence of Tash. sisterhood's values translated into safe beauty with the highest degree of Organic Certification - Natrue Organic.
Useful information about your shipping details
Show how much time customers have for testing your products
Let your customers know about local pickup