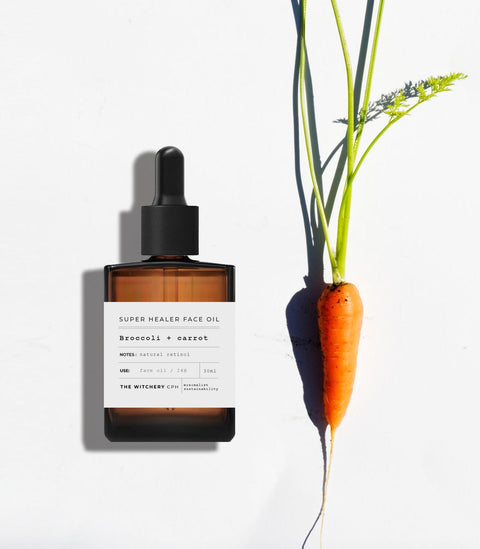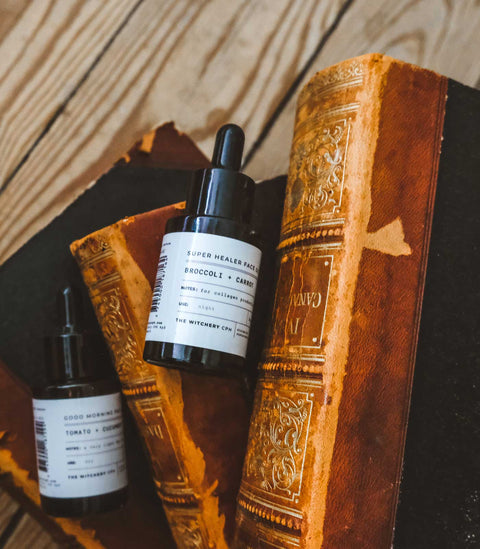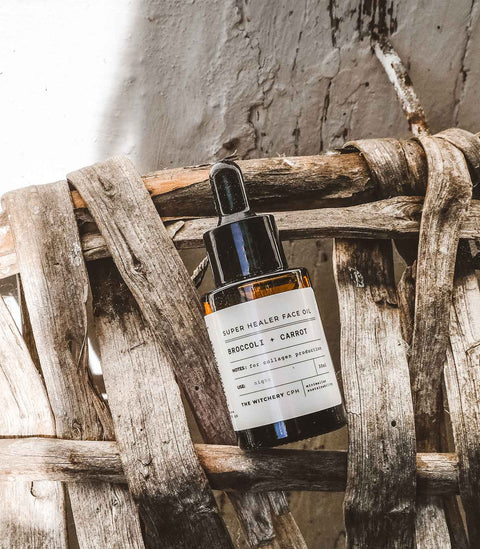 Super healing broccoli & carrot facial oil
The Witchery CPH
Show more
Super Healing oil of Broccoli and Carrot seeds is a natural plant retinol, full of vitamin A , professionally blended with care.

Broccoli and Carrot Oil 30ml Glass bottle with pipette

How to use
Use after cleansing, as a day time booster, before bed or even add to your day cream for the added benefits. Great for facial massage or gua sha use too.
Key Benefits
Increases the natural collagen production, therefore has an anti-aging effect and also reduces any inflammation, redness or irritation. Perfect for skin over 30 years. A total plant source of vitamin A has no risks to the body that other sources of vitamin A can have, so can be used without risk for all.
Hero Ingredients
Organic oils of broccoli and carrot seeds, from EU farms and usually sourced as a by-product of food production, so with high sustainable values and fully traceable.
About the brand
The Witchery CPH, a company that is passionate about the highest quality raw materials, from sustainable sources such as small EU farms, all organic, all pressed and extracted with the best methods to ensure all the powerful essences and antioxidants from the plants are retained.
Useful information about your shipping details
Show how much time customers have for testing your products
Let your customers know about local pickup