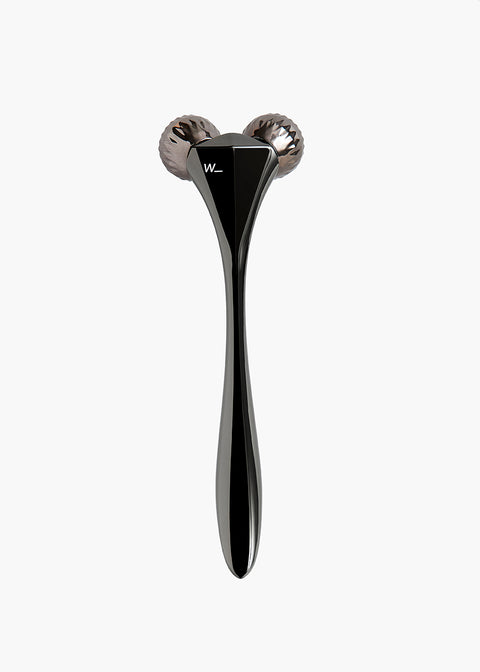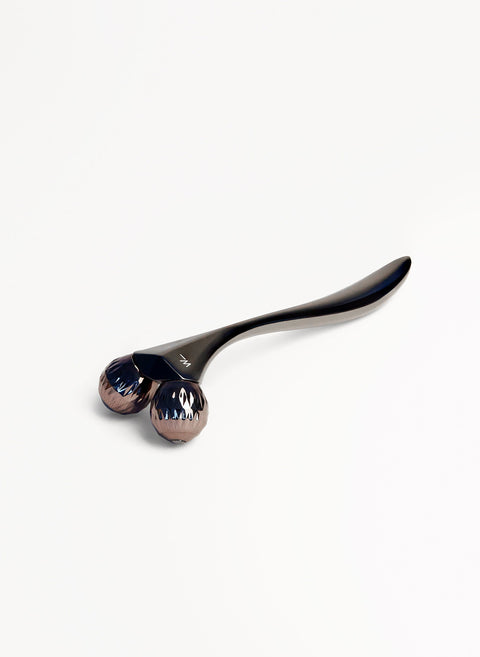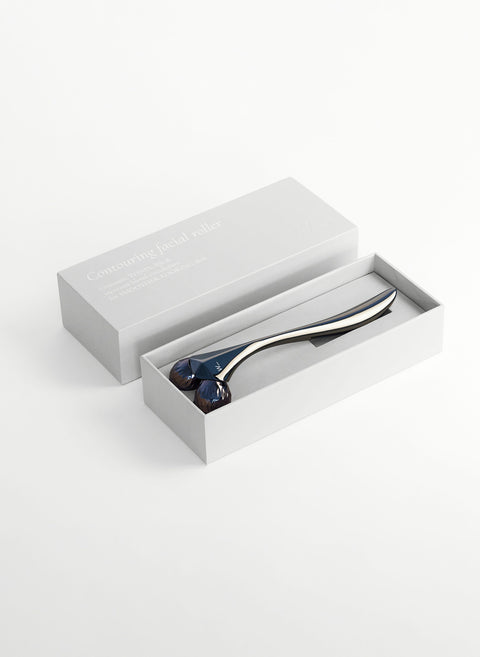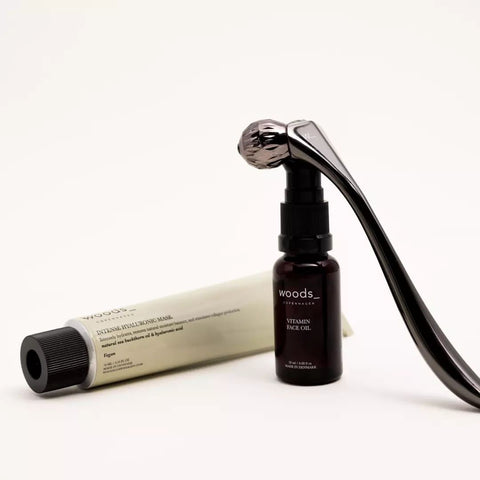 Contouring facial roller
Woods Copenhagen
Show more
Awaken the skin with a deep-tissue massage. This contouring facial roller helps stimulate the skin's blood flow while visibly lifting and tightening the skin for a healthy and radiant appearance. 
Delivered in quality gift packaging.
How to use
Massage in slow and gentle motions on clean and dry skin on the given points of the face in upward motions as visualised on the illustrated guide on the side of the box. Use once daily or as preferred for 5-10 minutes per session for optimal results.

Pro tip: Keep your facial roller chilled in the fridge for a cool and refreshing experience. The chilled facial roller will help relieve any facial tensions, tighten pores and wake up the skin early in the morning (or at the end of a long day).
Key Benefits
The facial roller provides the skin with a gentle, de-puffing massage while stimulating lymphatic drainage to flush out toxins. Contours, tones, lifts & increases blood circulation for smoother-looking skin.

Hero Ingredients
The highest quality, perfectly balanced metal roller with multi faceted surface to stimulate the skin effectively but ultimately very comfortably and relaxing
About the brand
Woods' approach to beauty and health is holistic and minimalistic. Where less is definitely more. Ingredients should be pure, natural and organic and, ultimately, they should work.
Formulated by Scandinavian experts, the products are highly active and science backed - to deeply penetrate, protect, and effectively boots healthy, natural processes.
Useful information about your shipping details
Show how much time customers have for testing your products
Let your customers know about local pickup