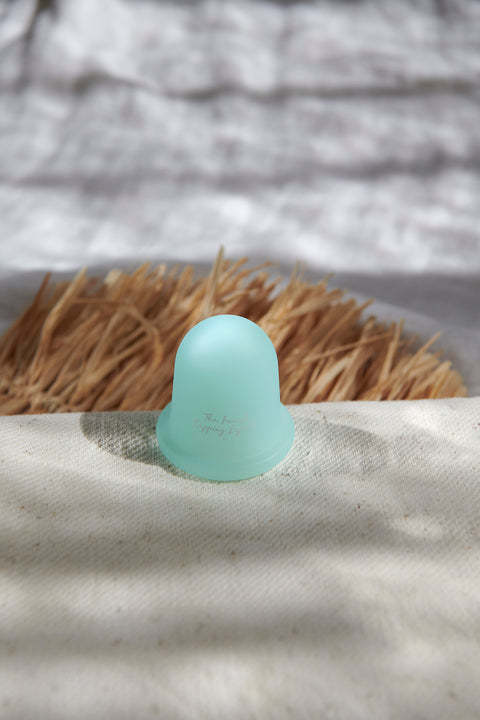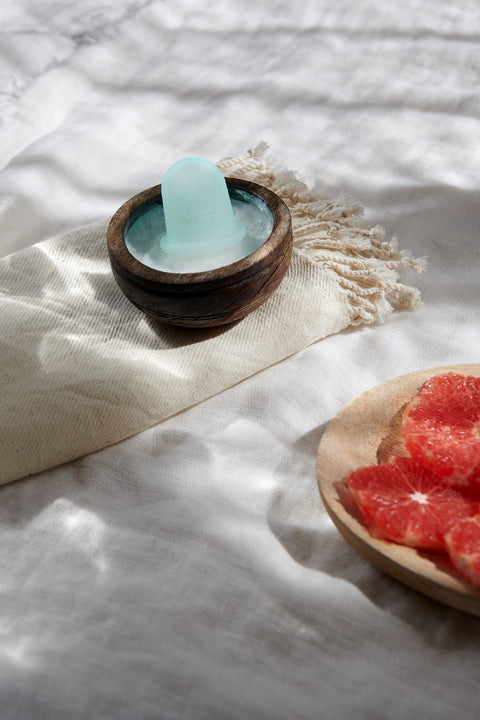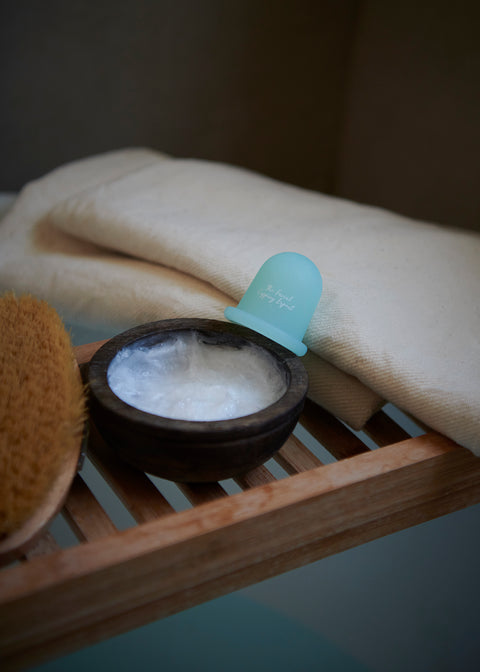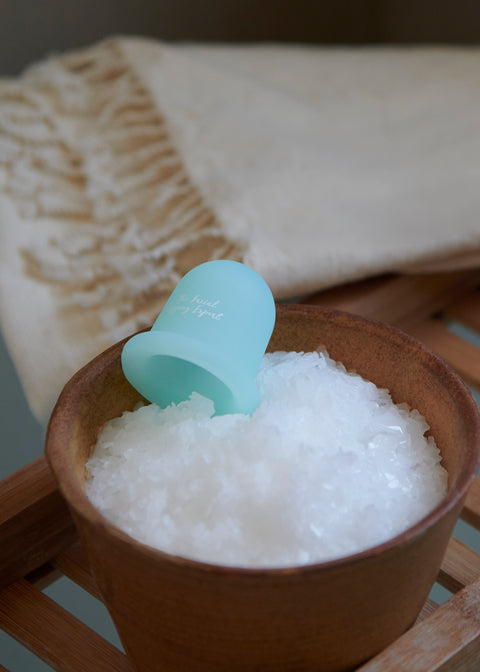 Body cellulite cup
The Facial Cupping Expert
Show more
Follow the guidance of The Facial Cupping Expert, Sakina Di Pace who will show you how to tone, brighten and bring renewed vitality into the skin of both the body and face.

Simple to use at home, effective with regular use and totally safe from causing any harm.
All of our quality silicone cups are the same as used by Sakina herself on line, and you can purchase through us as a authorised partner of Sakina's. Delivered in an attractive cotton bag to store the cup in, to protect it from damage and keep it clean.
How to use
Simply put, you use the cups with a light oil to prevent dragging, on clean skin, and create a suction that helps the drainage of the skin tissue. A easy technique to learn within a few moments practice.
For detailed and specific remedies and more in depth knowledge, you can follow the guidance of The Facial Cupping Expert, Sakina Di Pace. Visit her website and enroll in courses or dip in to her Instagram channel for free and simple techniques.
Key Benefits
Developed for safe, easy to use at home treatments to improve drainage and muscle tone across the face and body, cupping has been used for thousands of years within traditional folklore and care practices.

Improve the tone of the skin, boost collagen, improve lymph and blood flow and overall giving you the ability to work on the muscles of the face during your own skincare routine.
Hero Ingredients
This item is for one silicone cup, created for working on the body (buttocks and thighs, but also can be used anywhere else such as the upper chest, arms etc) for the improvement of drainage, lymph flow and can help towards the elimination of cellulite with regular use.

Delivered in a pretty cotton bag to keep it clean and undamaged + a guide on how to use and tips to get started.
About the brand
The Facial Cupping Expert, Sakina Di Pace, has built up a large client list from her practice in the south of England and now reach many thousand more through her interesting, welcoming and supportive social media channels. She teaches how to use tools and simple techniques yourself at home to get the best from the ancient wellbeing practices of acupressure, cupping, yoga & breathing.
Useful information about your shipping details
Show how much time customers have for testing your products
Let your customers know about local pickup