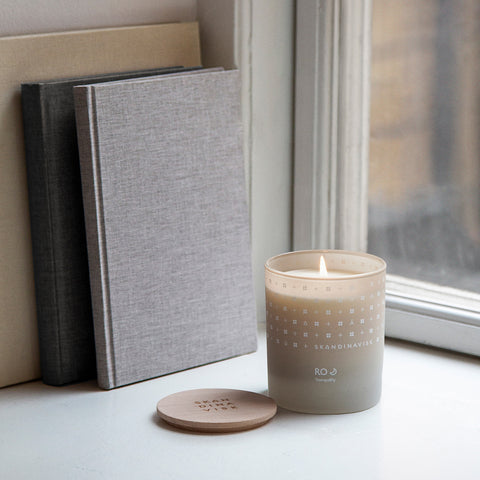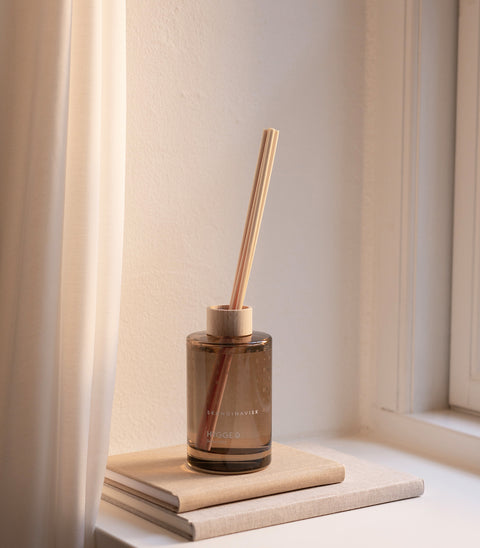 Skandinavisk
Imagine a great land at the end of a long rocky track. A land populated by silent forests, silvery lakes, secluded islands and mountains of snow. Where nature dominates and seasons dictate.
A land larger than Germany, France and Italy but one-tenth of the people. With more boats and bicycles than those owning them, and a border to continental Europe just sixty kilometres long.


This is a land that has plotted its own course, shaped a different way of living over centuries. Where community, consciousness and timeless values of trust, equality, respect thrive. Where its inhabitants place the greatest priority on life balance, on fellowship, family and friends, and on everyday moments of shared happiness.


Romantic? Idealistic? Skandinavisk think not. It's genuine. And it's something everyone should experience.


Founded in 2012, Skandinavisk have created home and body fragrance collections that are inspired by over 20 years of travels across the Nordic region.  Subtle, refined scents based on aspects of Scandinavia considered to be precious to the inhabitants and exotic to the outside world, blended with colour, symbols and a single local word rich with meaning to create unique impressions of Scandinavia.


Having always been inspired by the Scandinavian design tradition – of function over form, of minimal aesthetics and understatement, and of responsible sourcing and production practices - one can witness this reflected in the choice of elements and materials, in their simple, clean lines, and their origin and footprint.
Living Scandinavian is not just which part of the world you come from, it's also how you think, how you treat others and the nature that surrounds you, and what you treasure. All Scandis believe a more Scandinavian approach to life offers a blueprint for a better future in a world that's forgetting how to listen to quieter voices.