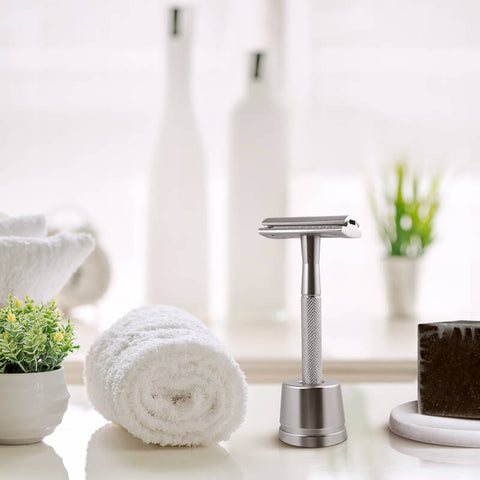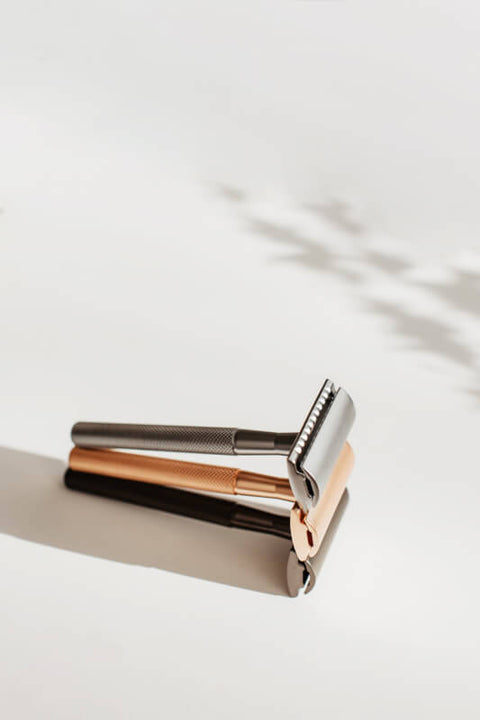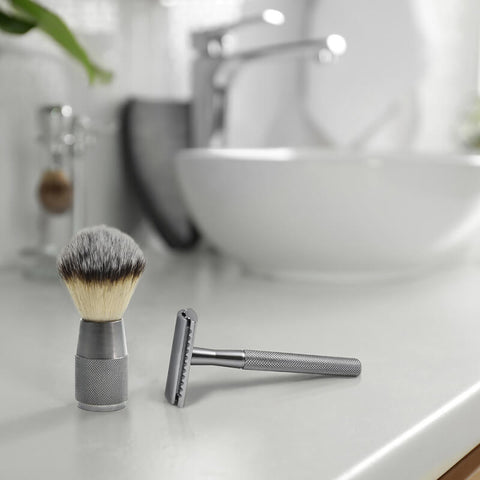 Safety razor
Bambaw
Show more
Stylish and well-weighted razor on a practical metal stand for perfect storage, in a choice of contemporary colours for all bathrooms. Ideal for both men & women.
How to use
The safety razor is perfect for beginners. It is designed for ease of use and the closed comb makes it less aggressive than an open comb. Easy to keep clean and can stand smartly on the bathroom sink or cabinet for regular use and to allow good drainage, which will ensure a long life and clean shave. Delivered with stainless steel blades.
Key Benefits
Double edge razors provide a close shave for both men and women. The double-edged knife has a long, grooved handle made of high-quality metal that provides a tight grip and is ideal for shaving both the face and body. The razor includes a practical metal stand for perfect storage.
Hero Ingredients
Made of brass, a metal alloy that is corrosion-proof. Solid and resistant, it is perfect to create long-lasting safety razors. Brass ensures a perfectly weighted balance that will help you achieve a close and smooth shave. Electroplated with a coloured finish that will not wear.

It is important to note that the zinc alloy does not contain nickel.
About the brand
Delivering a wide range of products and tools working towards a more sustainable future for all.
Useful information about your shipping details
Show how much time customers have for testing your products
Let your customers know about local pickup