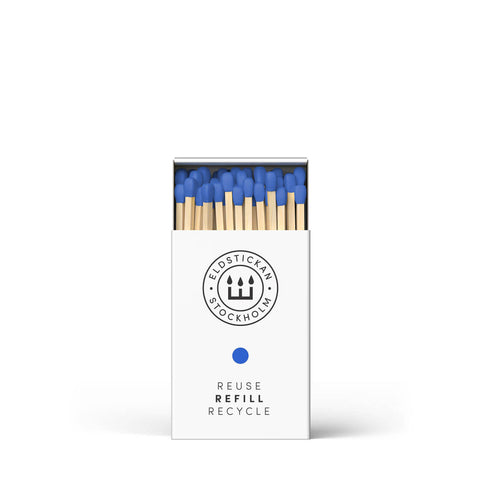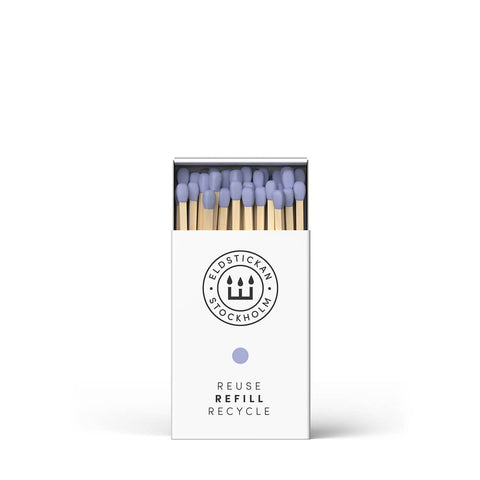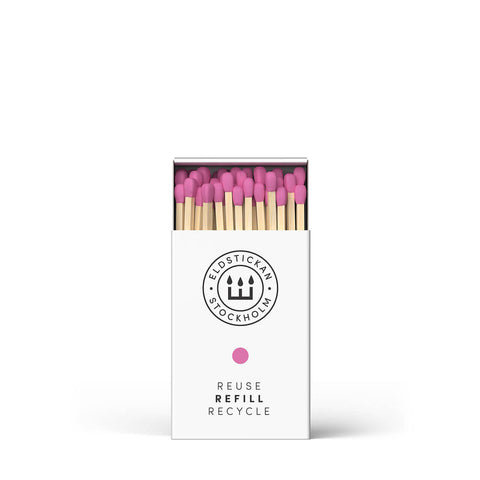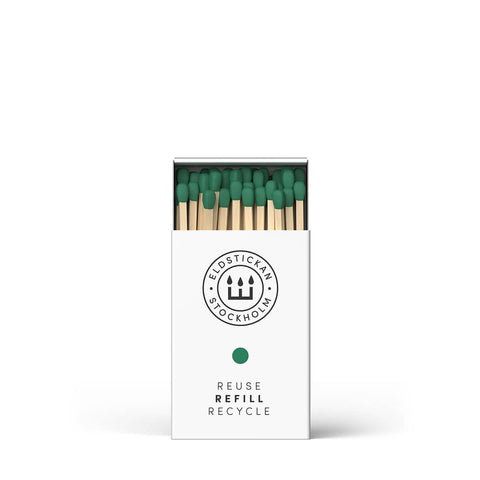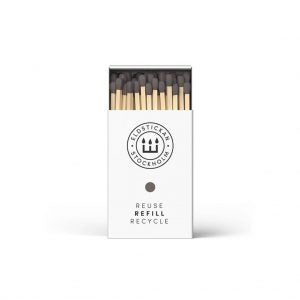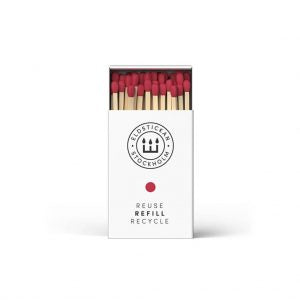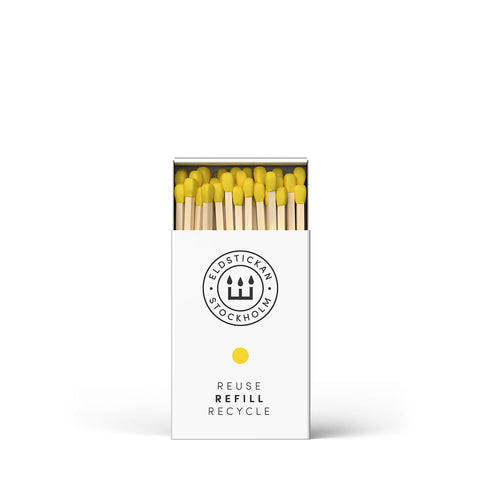 Coloured matches refill
Eldstickan
Show more
A stylish interior detail in your home. Perfect as a gift or for yourself.
60 matches to refill your glass bottles, with extra striking paper to renew and save the environment.
Designed & made in Sweden.
How to use
Use this simple and inexpensive box to top up your glass Eldstickan bottles. Keep dry.
Key Benefits
Makes a lovely, inexpensive gift and a nice interior design item. Refill pack for the glass bottles, sold separately.
Hero Ingredients
Proudly, the matches are hand-packed in Sweden. The wood used comes from responsible forestry that takes people and the environment into account, in recyclable glass and with a natural cork stopper. We really like that and thinks it is important.

About the brand
Martina, the female founder of Eldstickan, decided to give matchsticks a whole new life with beautiful and elegant glass bottles. Matches have been around for over 170 years but have nearly always looked the same. Now with an eye on design and elegance, they don't!

Useful information about your shipping details
Show how much time customers have for testing your products
Let your customers know about local pickup