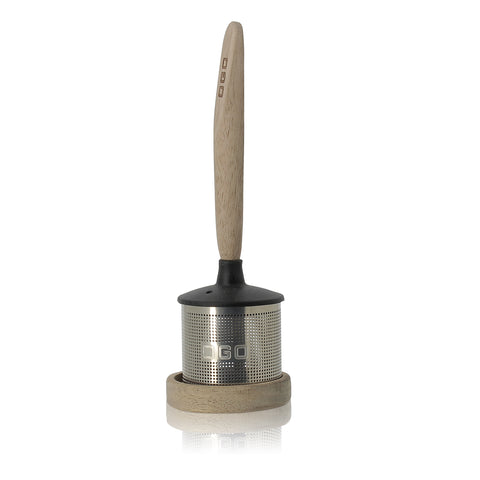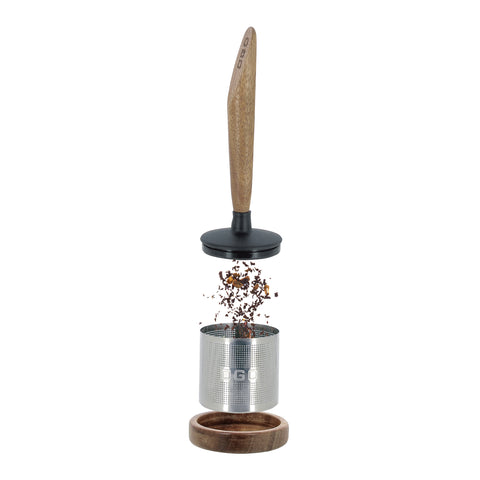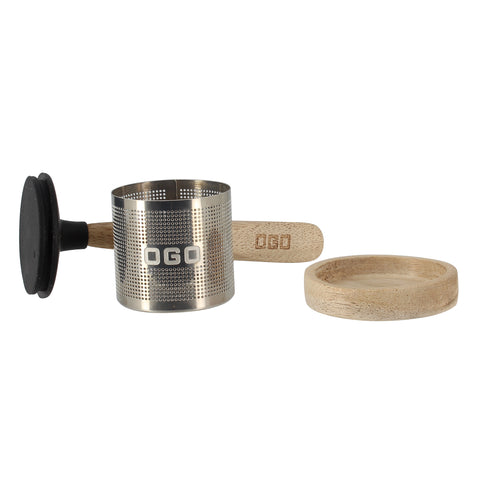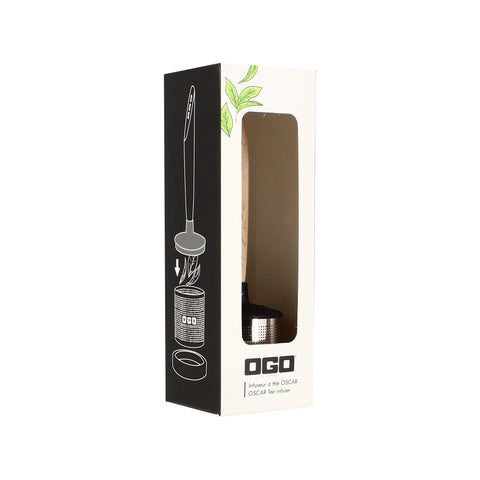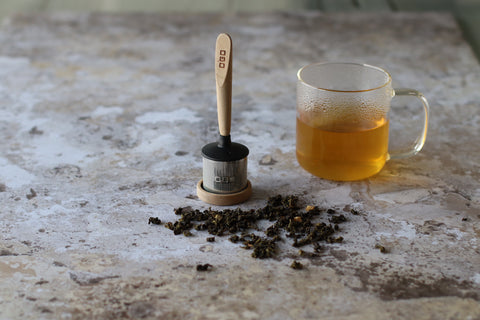 Tea strainer : beech & steel
OGO Living
Show more
Natural beech and stainless steel infusion set is the essential accessory for the tea drinker, to enjoy your tea moments.
A great gift!

14cm height x 3.8 diameter. In outer packaging.
How to use
Simply add enough leaves for one cup into the strainer, add the handle with it's well-fitting silicone seal and let it sit in your tea cup for your desired amount of time to achieve your perfect brew.

Easy to remove and clean the tea strainer, for fuss-free enjoyment of your healthy tea moments.

Dishwasher safe - except for the lid, which only needs to be wiped over with a soft, clean dishcloth. Easy to keep clean
Key Benefits
An ideal size for the tea leaves to move during brewing, so that all the taste and nutritional benefits of the tea can be fully developed.

From a practical point of view, the natural saucer for the tea filter prevents drip and it is very easy to clean and remove the tea leaves. Good looking and durable.
Hero Ingredients
Natural beech and stainless steel.

304 stainless steel is used for the large filter, which is a long-term guarantee. In addition to being heat and corrosion resistant, stainless steel is full of qualities: it is hostile to the spread of bacteria, easy to maintain and durable over time.

About the brand
Bringing together a selection of contemporary kitchen goods of the highest quality and with considered details OGO Living are one of our favourite and trusted suppliers. All products are well presented, are selected for their good looks and ease of use, cleaning and make great gifts.
Useful information about your shipping details
Show how much time customers have for testing your products
Let your customers know about local pickup