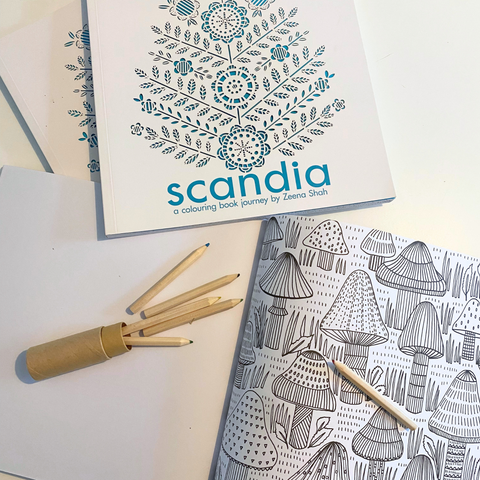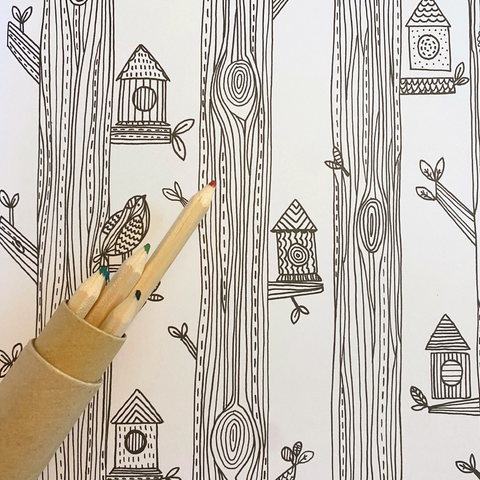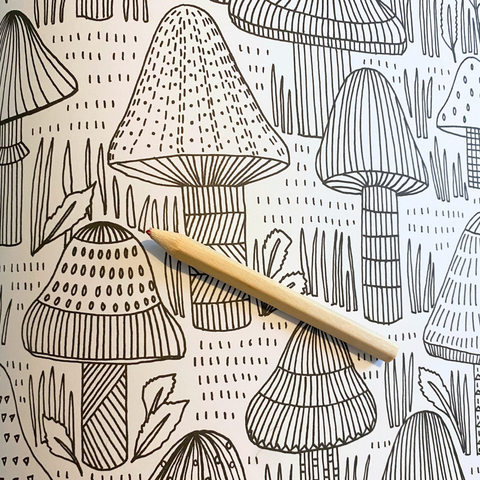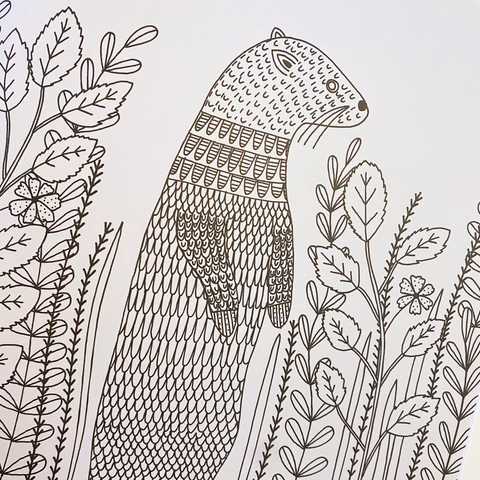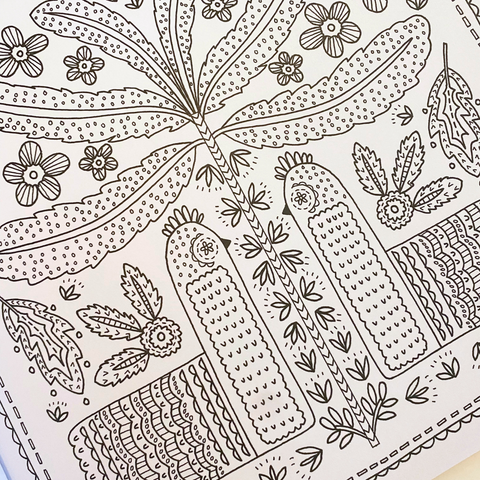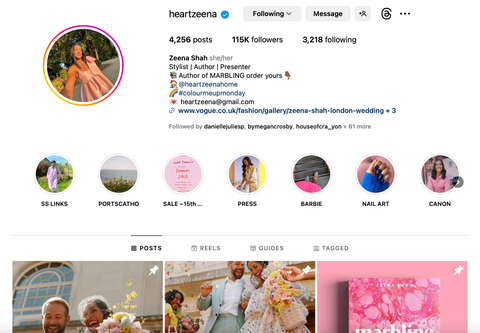 Scandia mindfulness colouring
Zeena Shah
Show more
Practice mindfulness colouring and slow crafts with this Scandinavian inspired collection of images from the nature and folklore of the region, all drawn by London-based printmaker, textile designer and now a U.K. TV presenter - Zeena Shah.
25 x 25cm
How to use
The book can be used where ever you need a break from your day, simply colour with pencils, felt pens or watercolours. The paper will not bleed through and you can remove your work when completed if you wish, to use for other art & craft projects.
Key Benefits
Take time out of your day and focus on the fine lines and Scandi images from the Nordic nature to colour, as you take your mind away from the many thoughts that interrupt our days and just enjoy this relaxing past time.
Hero Ingredients
Heavyweight clear, white paper with outlines in black for your own choice of colour medium. No bleed, and pages can easily be removed when completed. Paper cut cover.

96 pages.
About the brand
Zeena Shah is a graduate of the world famous Chelsea School of Art and has built up a successful career through textile design, print workshops, teaching, publishing and recently a TV presenter in the UK where she guides you through her world of colour and pattern.
Useful information about your shipping details
Show how much time customers have for testing your products
Let your customers know about local pickup