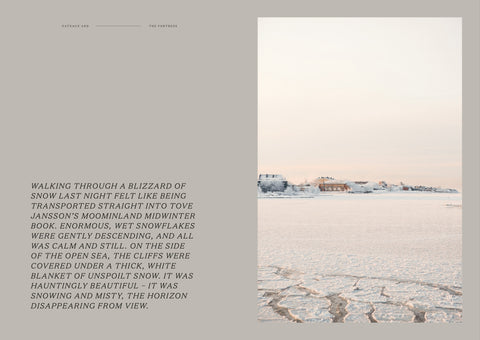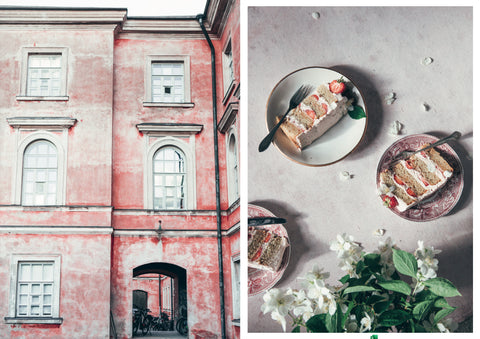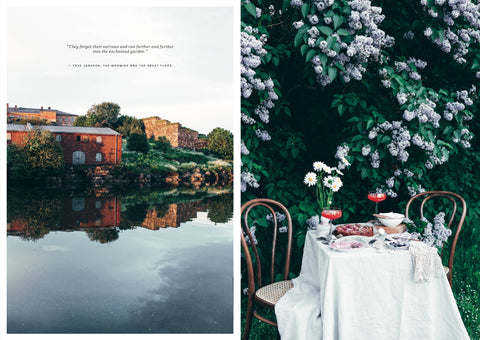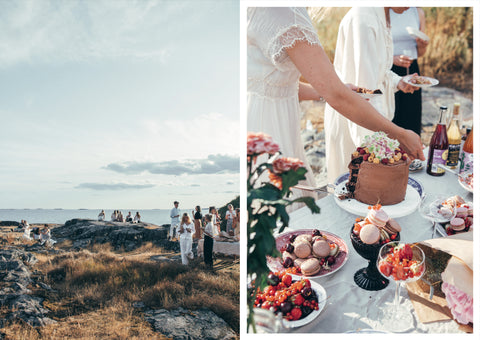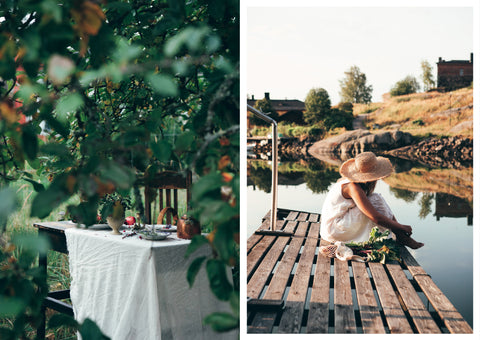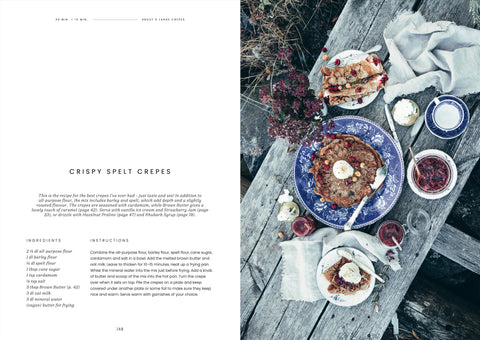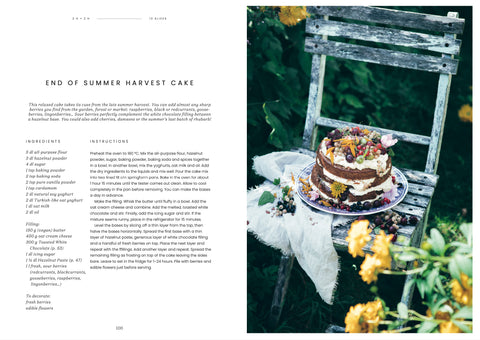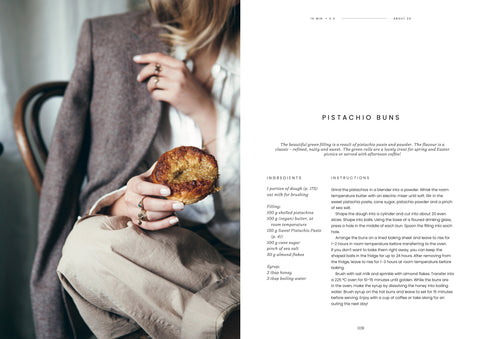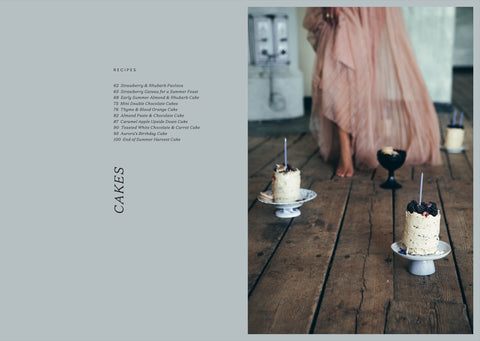 Gateaux and the Fortress
Cozy Publishing
Show more
Gateaux and the Fortress, Sweet Pastries and Island Stories –  Emilia Vartiainen
Savour mouth-watering treats, the sea and tranquility, and hop onboard a ferry to a historical sea fortress in the north.
Gateaux and the Fortress transports you to daily life and celebrations on an island off the Helsinki coastline. The archipelago ambience of the unique Suomenlinna island beckons to pause and take note of all those beautiful moments.
Dimensions: 24.5 x 17.5 cm (9.6″ x 6.9″) •
Recipes & Photography: Emilia Vartiainen
Editing: Elina Lähteenmäki
Translation: Rebecca Watson
Layout design: Viola Minerva Virtamo
Language: English
How to use
Enjoy this book yourself of give to a friend or family member.
Bake a dreamy gateau or breakfast pancake, spooning on some jam, toasted white chocolate or hazelnut paste. Get creative with the freshest produce in season like rhubarb, blood oranges, strawberries and figs. Most of the recipes in the book are quick and easy to make. Sourdough bread and buns are suitable for beginners and experts alike. Challenges have included for the most passionate home bakers, too.


Key Benefits
This notebook is a hardcover, full of wonderful photography of the Nordic life and love of eating out in nature. A mixture of simple and more complex baking, many vegan recipes and all a joy and celebration of good, simple living.

Hero Ingredients
Production: Ethically and sustainably sourced, printed in the EU and FSC certified.
About the brand
Dreamcozy is a Finnish publishing house, established for 10 years by a mother & daughter, who continue to own it together. A small family business with only have 2 full day workers plus some freelancer designers.
From the beginning they wanted to approach publishing from a different angle, to make beautiful design pieces which have a long life cycle and people enjoy after many years, not something that would have a sale sticker stamped on them within a few months. They want to create quality, which has to be seen in both the materials used and the beautiful content they and their authors create.
Useful information about your shipping details
Show how much time customers have for testing your products
Let your customers know about local pickup