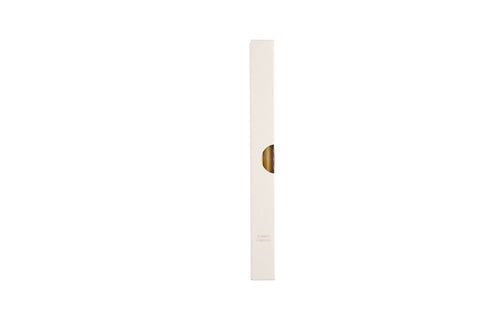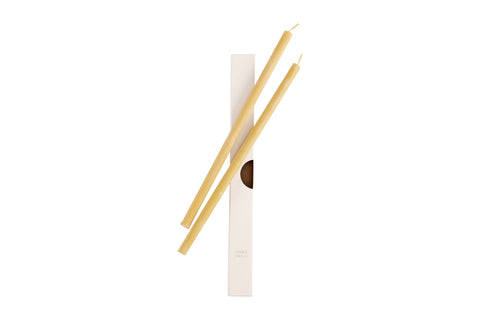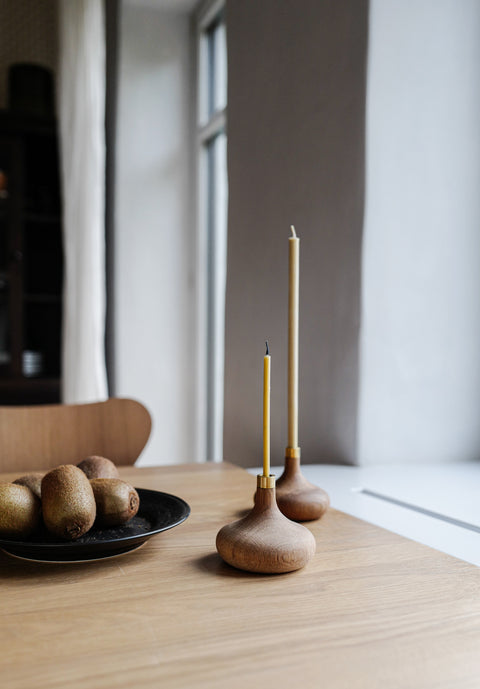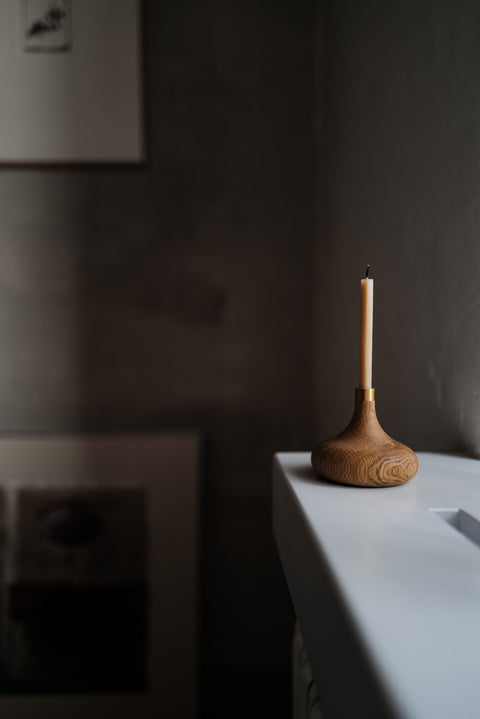 Dinner candles
OVO Things
Show more
These are the perfect simple objects for the home: beeswax candles or candle holders made of oak and porcelain. Each piece is produced in limited quantities in Lithuania by skilled heritage craftspeople.
Each candle 10 mm diameter, 250 mm long. 
2 units in a box 
Made in Lithuania
How to use
Designed to burn through dinner time (about 3 hours each)
They burn evenly and do not drip when placed in straight position and still environment with no drafts.

Always take care when burning candles, do not leave them unattended.
Key Benefits
Handmade, simple & timeless design which is perfect as a meditation candle, to create focus and calm during your routines and rituals for relaxation, or perhaps to bring a touch of Nordic light to your breakfast table.

Will fit perfectly in the oak candle holders from OVO Things.

Hero Ingredients
Handmade artisan candles.
100% pure beeswax, 100% cotton wicks.
About the brand
The finest, unadorned natural materials. OVO Things candles are created by people who have been doing it for many years. Just pure beeswax and simple tools, it's the romance of the birth of a thing.
Useful information about your shipping details
Show how much time customers have for testing your products
Let your customers know about local pickup