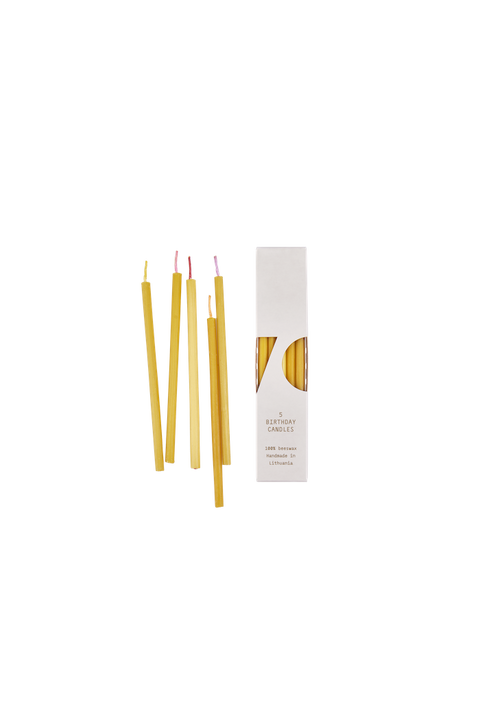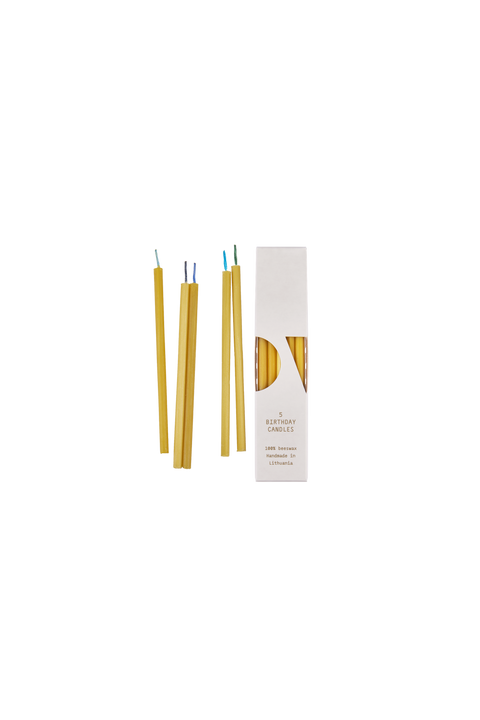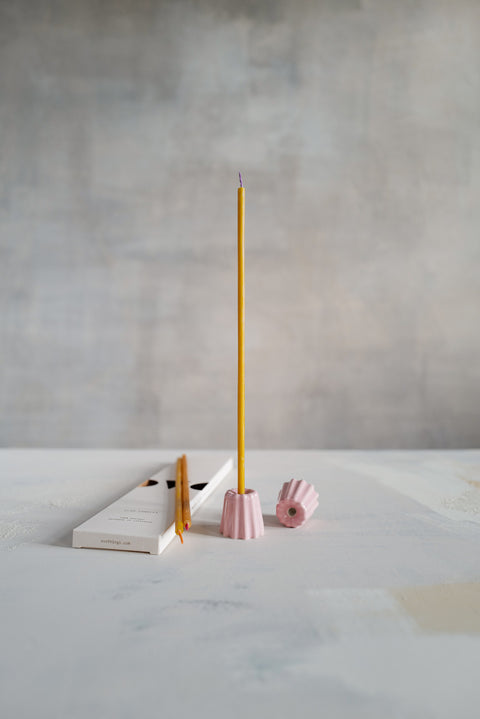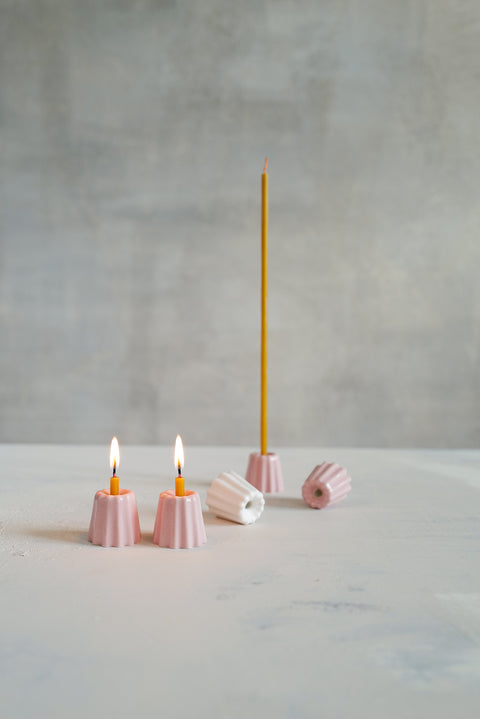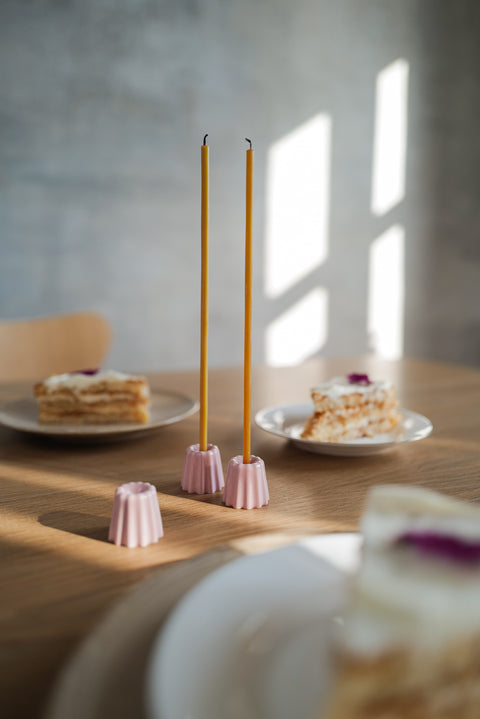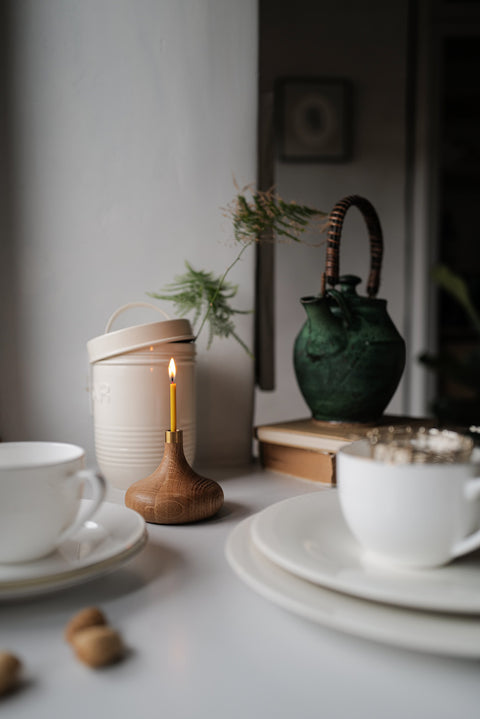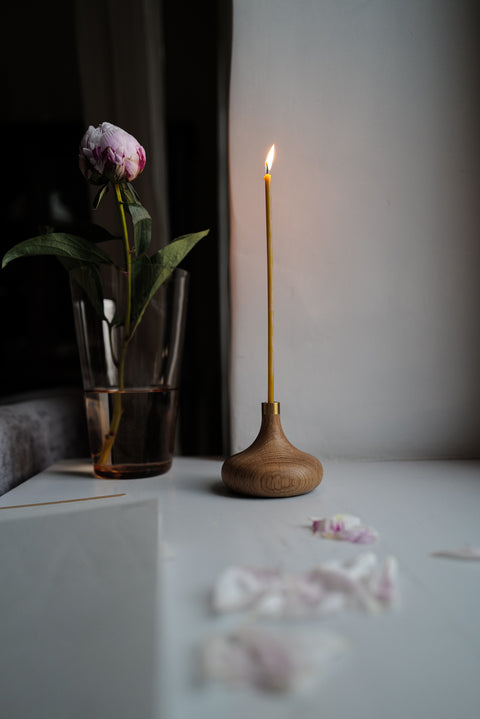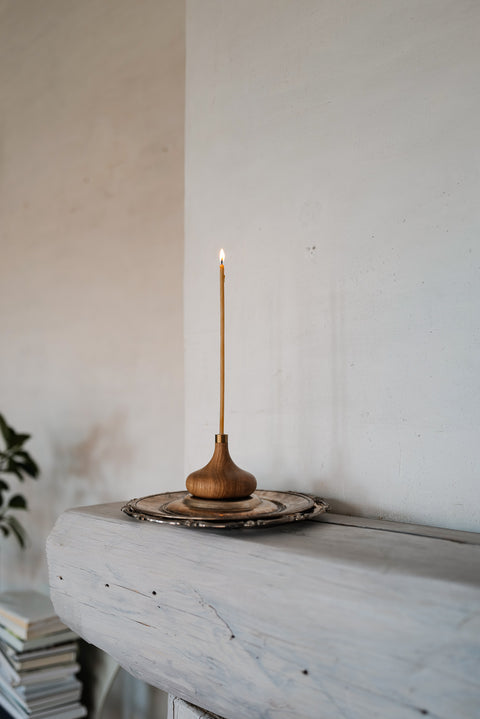 Long thin candles
OVO Things
Show more
These are the perfect simple objects for the home: beeswax candles or candle holders made of oak and porcelain. Each piece is produced in limited quantities in Lithuania by skilled heritage craftspeople..
Perfect as a meditation candle, create focus and calm during your routines and rituals for relaxation.
How to use
A candle burns up to an hour each
100% beeswax, 100% cotton wick
5 mm diameter, 250 mm long (fits to all candle holders by OVO Things)
5 candles in a box, mixed colour cotton wicks in a choice of blue tones or red tones.

Candles burn evenly and do not drip when placed in straight position and still environment with no draughts.

Always take cautions when burning candles, do not leave them unattended.
Key Benefits
Handmade, simple & timeless design which is perfect as a meditation candle, to create focus and calm during your routines and rituals for relaxation, or perhaps to bring a touch of Nordic light to your breakfast table..
Hero Ingredients
Simply packed at OVO Things, the candles travel their journey until they reach people's homes. These candles are handmade in Lithuania from local farmers' beeswax, they are natural and non-toxic, no artificial colour or scent is added.

As a natural material beeswax may vary in colour from bright yellow to darker tones of brown. Candles may change their colour slightly with time or when kept in direct sunlight.
About the brand
The finest, unadorned natural materials. OVO Things candles are created by people who have been doing it for many years. Just pure beeswax and simple tools, it's the romance of the birth of a thing.
Useful information about your shipping details
Show how much time customers have for testing your products
Let your customers know about local pickup