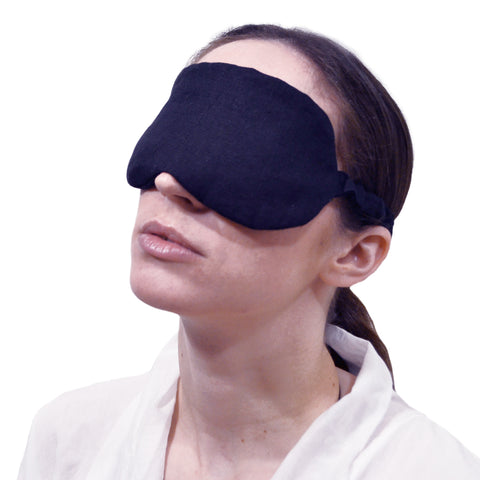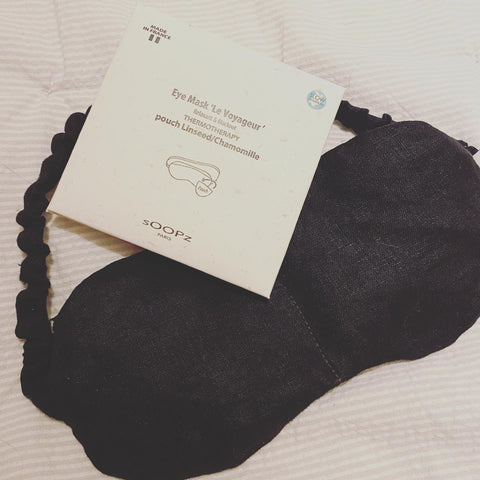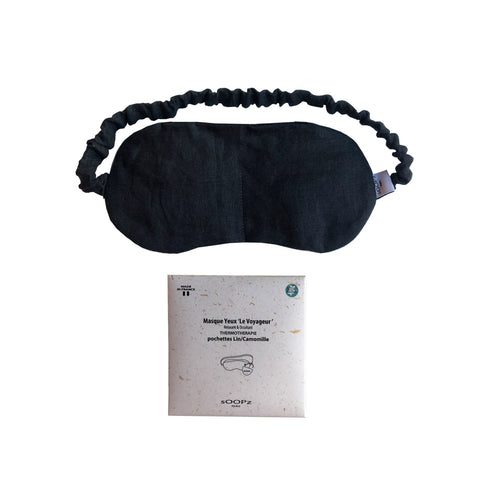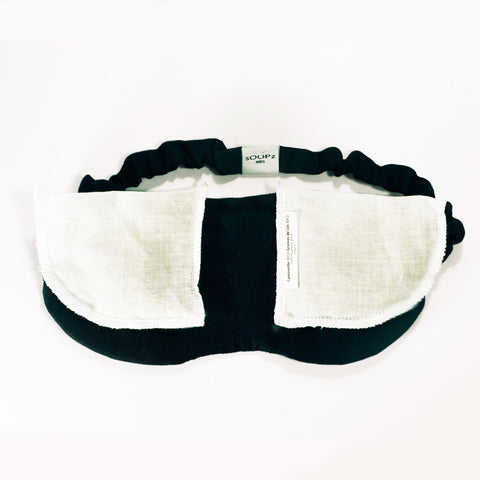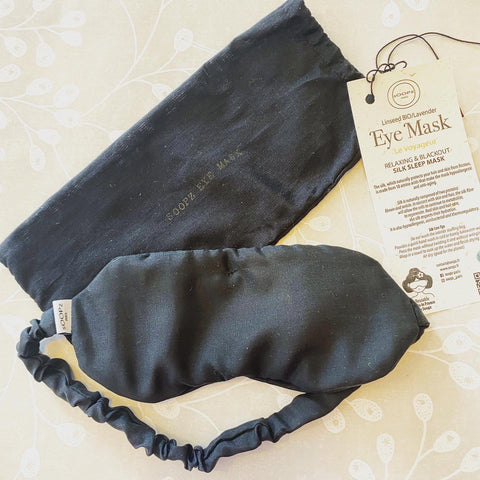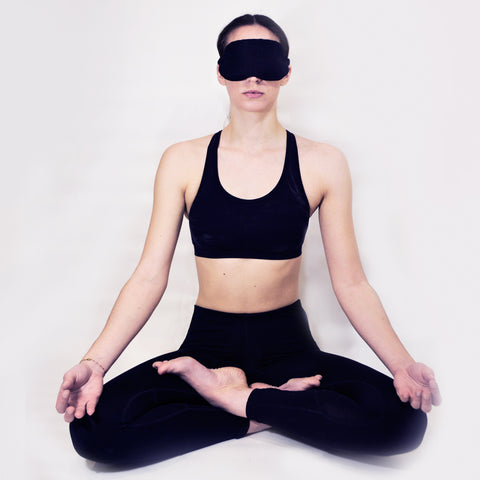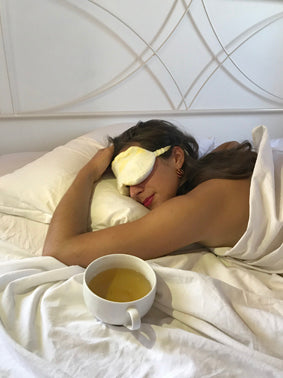 Aromatherapy linen sleep mask
Soopz
Show more
This wonderful aromatherapy eye mask will be your faithful companion for those important moments of rest.
Contents:
Eyes Mask in 100% natural linen with elastic headband.
2 bags with organic flaxseed and organic chamomile (soothes tired and swollen eyes)
2 bags of organic flaxseed and organic lavender (natural relaxant)
Storage and travel bag
How to use
Use cold (chamomile / flaxseed) or warm (lavender / flaxseed), or just as it is - you will experience the benefits in which way you choose to enjoy the mask. Perfect for relaxing at home, perfect for travel.

Everything is washable and you can re-charge the scent with essential oils.

Key Benefits
The bags filled with linseeds and an option of both chamomile and lavender flowers means you can change the use according to your needs - just swap out the bags. Your moment of relaxation can begin.

They can also be used chilled or warmed - ideal for headaches, pollen allergy or simple moments of aromatherapy.
Hero Ingredients
100% linen, with the yellow option being dyed with natural colour from turmeric, which will give a random unique shade to every individual mask. Sunny and environmentally friendly!

The mask contains two pockets for adding either of the filled bags it is delivered with: flaxseed and lavender flowers or flaxseed and chamomile flowers. Everything is washable and you can re-charge the scent with essential oils.
Delivered with a storage bag.
About the brand
Soopz create the most thoughtful and beneficial products for you daily life, taking care with all the small details and ensuring their products are a delight to use.
Useful information about your shipping details
Show how much time customers have for testing your products
Let your customers know about local pickup