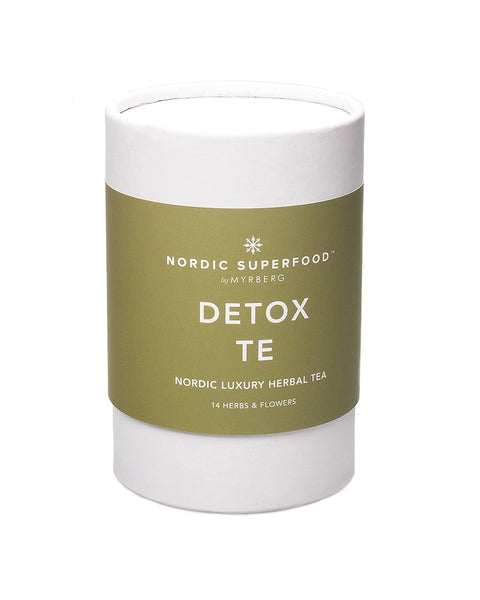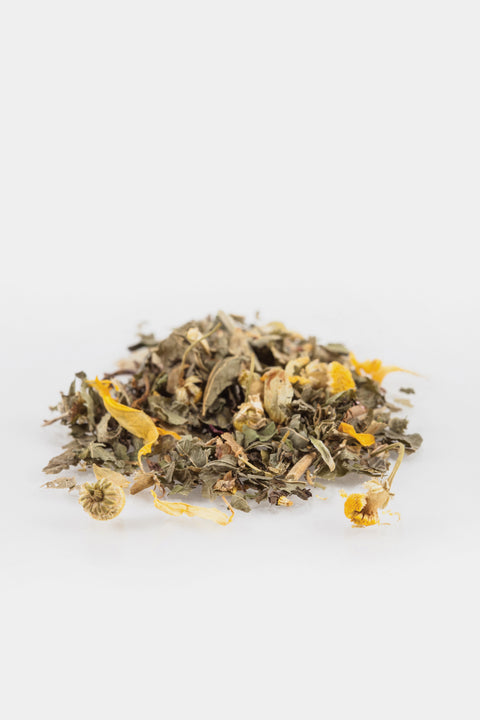 Superfood tea : Detox
Nordic Superfoods
Show more
Nordic Superfoods Detox Tea - with 14 different flowers & herbs.

Cleansing and refreshing, balancing luxury herbal tea blend. 
Loose tea. 80g weight, in recyclable and lightweight luxury cardboard tube.
How to use
Boil with fresh water, let steep for 5-10 minutes or to taste.

Can be cold brewed overnight, served with lemon slices, fresh herbs and plenty of ice.

Boost your tea with 1 teaspoon of Nordic Superfood GREEN (nettle, green kale & mint) for optimal anti-oxidant and detox effect. Leave for 5-10 min.
Key Benefits
Vitamin C rich, whilst also cleansing to the liver, skin and other organs through natural diuretic herbs. Can promote relaxation and calm.

Hero Ingredients
Blackcurrant leaves, chamomile, strawberry leaves, peppermint, blackcurrant leaves, lemon balm, hibiscus, linden leaves, anise, birch leaves, marigolds, heather, fennel, hops.

Naturally caffeine free.

No added sugar/ No Additives/ Gluten-free/
About the brand
Nordic Superfood by Myrberg helps you to live a sustainable and healthier life in a Nordic Way by developing multifunctional health and beauty products with documented effects from the wild Nordic nature.

Nordic Superfood was founded by Linda Myrberg, who is an acupuncturist and holistic spa expert with over 25 years of experience and broad expertise in health, with roots in both Western and Eastern teachings. Myrberg has appeared as a TV coach, health expert, and writer for various magazines, and gives lectures with presentations such as "Nordic Super Health," "Botox or Broccoli," "Holistic Beauty from the Inside Out," and more.
Useful information about your shipping details
Show how much time customers have for testing your products
Let your customers know about local pickup